The aged care regulator is taking steps to ensure the wellbeing and safety of all former residents of a Gold Coast facility that closed unexpectedly and has commenced an audit of the provider's regulatory compliance.
Around 70 aged care residents of People Care's Earle Haven Retirement Village in Nerang, Queensland, were transferred by Queensland Heath teams yesterday and this morning to other aged care accommodation and hospital due to the unexpected closure of the facility yesterday afternoon.
The Aged Care Quality and Safety Commission is working in collaboration with the Department of Health and Queensland Health to ensure all residents are safe and families are kept informed of the situation, a spokesperson for the regulator said.
An aged care assessment team and Department of Health representatives arrived at the facility this morning, the spokesperson said.
"The team is ensuring all residents who have been moved to other residential aged care facilities are safe, have access to their appropriate medication and are given the support they need," the spokesperson said.
The quality commission is undertaking welfare checks on all residents and will visit them at their new accommodation to ensure they are safe and receiving appropriate care, the spokesperson said.
The quality and safety commission is also undertaking a review audit of People Care's regulatory compliance and said it would notify the Department of Health about the outcome as soon as possible.
"The Commission will continue to closely monitor the situation until it is fully resolved," the spokesperson said.
Minister for Aged Care and Senior Australians Richard Colbeck said he was concerned and angry that Earle Haven residents were left yesterday.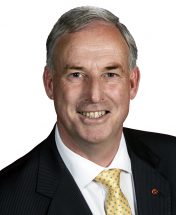 "It appears that this incident arose from a contractual dispute between the approved aged care provider and a sub-contractor who was providing administrative, nursing, catering and other support services," Minister Colbeck said.
"It appears that the sub-contractor, without notice, withdrew all services and proceeded to remove equipment from site, leaving the facility unsuitable for residents to occupy," he said.
"I find it simply outrageous that a contract dispute could escalate to the situation that it did," Minister Colbeck said.
Mr Colbeck thanked Queensland Health, local emergency services, and other aged care providers that provided accommodation for their assistance.
"I also wish to express my appreciation to staff who stayed with residents and alerted emergency services," he said.
Minister Colbeck said his department would work closely with the quality commission and Queensland Health to examine the circumstances that led to the situation, he said.
"I will be looking to bring the full force possible of action onto those who put residents of Earle Haven in such a terrible position – it is simply unacceptable," he said.
Queensland Health Minister Steven Miles said a staff member dialled triple zero following the closure, which prompted a rescue operation that was completed just after one o'clock this morning.
"Our health teams have transferred around 70 residents to other accommodation, including three to hospitals who are in a stable condition," Minister Miles said.
"This was effectively an emergency response, the kind you would see in a flood or a cyclone. The paramedics and health staff worked swiftly to ensure the safety and wellbeing of these residents," Minister Miles said.
Stakeholders respond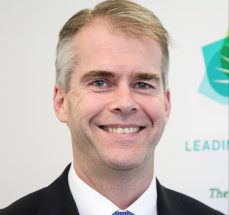 The CEO of provider peak Leading Age Services Australia, Sean Rooney, said the whole aged care industry expressed its support for the work of the emergency services and the other local aged care providers who swung into action to help accommodate residents.
Mr Rooney said while it was unclear whether broader funding pressures were a direct contributor to the Earl Haven's situation, he said there was strong evidence of a steep decline in the viability of many residential care providers.
He called on the Federal Government to take immediate action to mitigate the risk of service failure.
"An appropriate response to the risk of service failure should include addressing broader funding issues, as well as an investigation of the specific causes of the Earle Haven situation and options for early warning systems that allow for an orderly response that does not compromise care for residents," Mr Rooney said.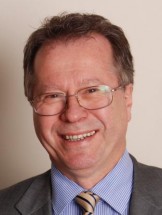 Seniors advocacy COTA Australia chief executive Ian Yates welcomed Minister Colbeck's strong response but said the final government's response needs to include a review of the laws governing aged care providers and sub-contractors.
"What happened at Earle Haven is totally unacceptable," Mr Yates said. "It's a gross violation of the human rights of the residents of the home and a blatant breach of the Aged Care Quality Standards."
"The Federal Government needs to throw the book at those responsible for this totally unprecedented and reprehensible action and ensure that whoever is found to be responsible is never again allowed anywhere near an aged care service, including ensuring any other services in which they are now operating are placed under immediate review," he said.
Comment below to have your say on this story
Subscribe to Australian Ageing Agenda magazine and sign up to the AAA newsletter