A Labor government will ensure that every aged care facility has a registered nurse on site 24 hours a day, publishes its staff skill mix and has appropriate and properly-trained staff at all times, the leader of the Opposition has announced.
The Australian Labor Party's statement on improving aged care said an elected Shorten Labor Government would work with the sector including unions to improve the quality of care, support a future workforce and respond to the royal commission's recommendations.
However, Labor's election pledge released on Sunday by leader of the Opposition Bill Shorten, shadow minister for ageing Julie Collins and shadow assistant minister for ageing Helen Polley does not include costings, references to the budget or funding commitments.
Elsewhere in its statement, Labor said it would speed up implementation of the workforce strategy outlined in the report A Matter of Care, provide opportunities for up 20,000 aged care workers to obtain or improve their qualifications at TAFE and improve staff understanding of dementia, including through scholarships for specialist dementia care training.
Labor said it would also:
make improving dementia care a national priority
remove departmental and health system complexities for people with dementia
prioritise establishing programs that focus on improved support for diverse group
incentivise doctors to visit residential aged care and homes
look at how to improve access to home care and ensure seniors most at need are prioritised for packages
Stakeholders including the National Aged Care Alliance, a coalition of 52 national organisations in aged care, have welcomed Labor's intent to improve aged care and particularly in regards to workforce but said real and decisive action is needed.
Stakeholder reaction

Leading Age Services Australia CEO Sean Rooney said Labor's announcement to address a number of key aged care issues was generally good news for the sector, but he noted the lack of costings.
"LASA welcomes the ALP's commitment to aged care and particularly the promise to work with all stakeholders in the industry to make the aged care system better," Mr Rooney said.
"With a forecast $154 billion in savings over the next decade, we would have preferred fully costed responses to the solutions we have put forward to make the aged care system better."
He said the ALP's commitments must be backed by aged care funding that reflected the true cost of care and provided flexibility for operators to attract and retain the right mix of staff needed to meet residents' and home care clients' needs.
Any additional nursing staff would need to be fully funded and measures put in place to recognise the challenges for providers in accessing qualified nurses, particularly in rural and regional settings, Mr Rooney said.
Notwithstanding the ALP's intent, Mr Rooney said the sector remained concerned about the financial crisis facing residential aged care providers and reiterated the need to act now, not after the royal commission has reported its recommendations.
Aged & Community Services Australia CEO Patricia Sparrow welcomed the ALP's aged care position statement while noting there will be "significant challenges when it comes to the detail and implementation of what is clearly a good intentioned policy direction."
However, she said ACSA was disappointed there was still nothing concrete from either of the major parties for immediate action.
"If Labor forms government ACSA will do everything possible to work collaboratively to address these issues but we're disappointed immediate action has been put on the back burner using the royal commission as an excuse," Ms Sparrow said.
She said the incoming government needed to relieve the significant pressures on services for older Australians right now and commit to funding.
"Everything in Labor's statement of intent highlights the need for Bill Shorten's stated support for "better training, more money, more staff" but words are not enough and older Australians and aged care is waiting to see action."
Similarly chief executive of seniors advocacy COTA Australia Ian Yates highlighted a lack of commitment by parties to act on aged care issues now.
"It is beyond disappointing that neither of the major parties has made any significant announcement about how they will ensure we have the aged care workforce we need, not just in the next term of Parliament but in the decades ahead," Mr Yates said.
"The incoming Government needs to prioritise investing in a properly skilled aged care workforce with the capability to respond meaningfully to the diverse needs of older Australians; particularly, those who are most disadvantaged."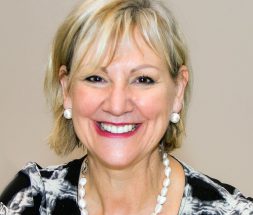 Dementia and worker advocates pleased
Elsewhere, Dementia Australia welcomed Labor's commitment to making the improvement of dementia care a national priority and making the system less complicated.
CEO Maree McCabe said Dementia Australia commended Labor's commitment to increasing aged care training and building the appropriate skills mix of all staff involved in caring for people with dementia.
"The appropriate skills mix in aged care is just as important as staffing numbers when caring for people living with dementia," Ms McCabe said.
The Australian Nursing and Midwifery Federation (ANMF) also welcomed Labor's pledge.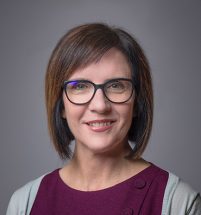 ANMF Federal Secretary Annie Butler commended Mr Shorten and the ALP for recognising the current crisis in aged care including a workforce "that is at breaking point" and their commitment to take immediate action.
"[N]urses and carers working in aged care will, I think, be almost in disbelief that a Government, if the ALP is elected, will actually start acting to address the crisis situation they are in."
Comment below to have your say on this story
Subscribe to Australian Ageing Agenda magazine and sign up to the AAA newsletter