ALP Senator Helen Polley continues to criticise the government's cuts to ACFI while her party this week voted with the Coalition ensuring the changes continue.
Labor has said it is committed to an independent review of the Aged Care Funding Instrument, after it voted this week with the government to ensure cuts to the tool introduced last December will remain in place.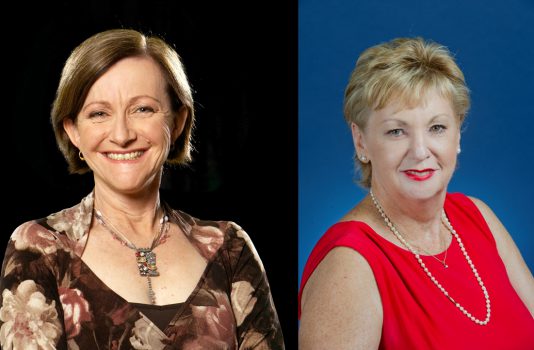 While the ALP has previously said it would not block the controversial measures, the vote on Wednesday raised eyebrows in the sector given the comments from Labor Senator Helen Polley who continues to savage the cuts publicly.
During ongoing public hearings at the Senate inquiry into the aged care workforce, Senator Polley frequently raised the issue of the cuts and their impact on staff and residents.
For instance, at a hearing in Canberra last week she referred to evidence the inquiry had heard from nurses which had "set off alarm bells."
"Their evidence was that, since the ACFI cuts took effect, there has actually been an increase in the use of medication to replace physiotherapy for those people who suffer with chronic pain," she told the hearing.
Later that day Senator Polley issued a media release in which she said:
"The Turnbull Liberal Government is so focused on its own internal divisions that it continues to ignore the cries from the aged care sector that the government's funding cuts are resulting in poorer care outcomes for residents in aged care homes and those living in their own homes."
She went on to describe the "huge funding cut by this callous government."
But on Wednesday Labor voted with the Coalition Government against the motion by Greens Senator Rachel Siewert to undo the initial changes to ACFI, which were introduced last December.
Yesterday Australian Ageing Agenda asked Senator Polley's office why she continued to use language that implied the ALP was opposed to the cuts when her party was voting with the government on the measure.
A spokesperson said that her comments were made in the context of evidence provided to the inquiry's hearings.
"In October Labor introduced the Aged Care (Living Longer Living Better) Amendment (Review) Bill 2016 into Parliament to deliver an independent review of residential aged care funding, in particular to review the Aged Care Funding Instrument (ACFI).
"Labor is committed to this independent review and ensuring that people living in aged care are provided the best care possible," the spokesperson said.
Related AAA coverage: Labor and Greens clash over path to review aged care funding cuts
Want to have your say on this story? Comment below. Send us your news and tip-offs to editorial@australianageingagenda.com.au 
Subscribe to Australian Ageing Agenda magazine