Federal legislation around powers of attorney, as well as a national register, is needed for banks to protect the financial interests of older Australians and help prevent financial abuse, a new study has recommended.

A new report looking at how banks and financial institutions deal with power of attorney, conducted by the University of Western Sydney (UWS), the Cognitive Decline Partnership Centre and the Council on the Ageing NSW, has suggested that due to a lack of national register, banks have issues verifying the instrument, especially when it has been issued in a different state.
Responding to the findings, the Australian Bankers Association agreed the lack of a national register exposed people to the risk of financial abuse.
A power of attorney allows someone, such a family member, to act on another person's financial behalf. An enduring power of attorney also gives that person an authority to act if or when that person loses the mental capacity to control their finances, for example, if they develop dementia.
Currently, a power of attorney's duties vary across each state and territory, as do requirements about whether a power of attorney document must be registered. For example, at present, there is no need to register an enduring power of attorney in New South Wales, except when undertaking property dealings. There is also no requirement to register a revocation. This means it is currently unknown how many powers of attorney actually exist.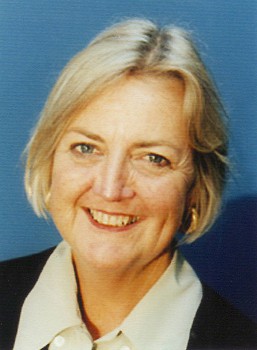 As a result, when a power of attorney document is presented to a bank, there are few ways for the bank to check the document is the most recent copy, or even confirm its validity.
"I think a national register would certainly give a sense of security," said Sue Field, Adjunct Fellow in Elder Law at UWS and lead researcher on the study. "If third parties, such as financial institutions, are not really familiar with what the actual document looks like, then what guarantee have they got it's valid and is even the most recent?"
The study also found that, perhaps due to these issues, banks often implemented their own policies, such as third party signatory forms. However, it suggested that this may inadvertently expose account holders to risk of financial abuse, as unlike when someone nominates an enduring power of attorney, the bank does not check the understanding of the account holder in regards to their request.
"You can understand why financial institutions like their own third party authorisation. They know it's their form, so therefore they know that it's valid," said Ms Field.
"The problem with this though, if the account holder's mental capacity is in question, the financial institutions don't go through an assessment process. However, with an enduring power of attorney, the prescribed witness actually signs a statement that they explained the document to the principal and the principal appeared to understand it."
Ms Field said this could particularly be an issue when an account holder was at an early or mid-stage of dementia and still presenting well, as bank staff may be inadequately trained to recognise signs of cognitive decline.
As a result from the findings from their report, the researchers have put together an educational package on substitute decision making for financial institutions, which has been endorsed by the Australian Bankers' Association.
"There is a paucity of knowledge not only among frontline staff, but within the public themselves and amongst some professionals. People just don't realise what it all entails," said Ms Field.
"Too often we hear stories of how an attorney has financially abused the person who has trusted them," she said.
The report also suggested further research is needed into the use of power of attorney with other organisations, such as telecommunication services, utility providers and superannuation funds.
Lack of register exposes people to the risk: bankers
Responding to the study, the Australian Bankers Association said that the ability of its member banks to verify the authority of an enduring power of attorney was "unclear and cumbersome."
"One of the key challenges banks face is that laws across the states and territories may have different names for different powers, and different formats, capacity testing, witnessing and execution processes," a spokesperson told Australian Ageing Agenda.
Without a national register, banks had experienced incidents where transactions had been delayed due to the need to verify an instrument, the spokesperson said.
"This has caused adverse consequences for the individual, the bank or both. This also affects other financial institutions, organisations, companies and service providers to process and verify authorities. The lack of a national register also exposes people to the risk of financial abuse as well as the risk of unfavourable outcomes with regards to their transactions."
For further information access the full report here