Australia's biggest for-profit providers of residential aged care are set to intensify their direct lobbying of Federal Government and policy makers, with the official launch today of the Aged Care Guild and announcement of new leadership.
The guild's nine members are Allity, Arcare Aged Care, Blue Cross, Bupa Aged Care, Estia Health, Japara Healthcare, McKenzie Aged Care, Opal Aged Care and Regis Healthcare.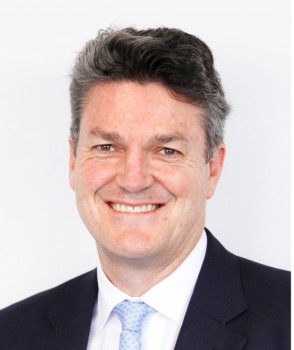 Former CEO of the Energy Retailers Association of Australia Cameron O'Reilly has been appointed the guild's chief executive officer, while Ross Johnston, managing director and CEO of Regis Healthcare, has been appointed chair.
While the body has been in existence since 2001 and at various times has been represented on key government committees, such as the strategic workforce advisory group, today's launch suggests a move towards an increased visibility for the peak.
The guild said its members collectively have 34,000 residential aged care beds, providing care for around 18 per cent of older people in residential care. They hold $3.8 billion in bonds and have been the largest builders and acquirers of beds in the industry over the last six years, they said.
"The formation of the Aged Care Guild is recognition of the importance of investment in the aged care sector, to meet both the challenges and opportunities that an ageing population presents," said Mr O'Reilly.
He said that political and policy decisions had a huge impact on investment in the sector and a bipartisan consensus on aged care was essential if the needs and expectations of older Australians were to be met in the future.
"In the short term there needs to be better understanding among policy makers and wider stakeholders about where the sector is currently, in terms of structure and gaps in provision, and where it needs to get to in the future. That is a real priority for the guild in the short term," Mr O'Reilly said.
The guild said it would focus on key areas including ensuring a sustainable workforce, enhancing the quality of care provision, building investment certainty and developing the reputation of the industry.
Mr Johnston said the aim of the guild was to work with policy makers and investors, to create an evidence base to inform decision making on residential aged care provision and to provide leadership for the effective development of the industry.
Want to have your say on this story? Comment below. Send us your news and tip-offs to editorial@australianageingagenda.com.au 
Subscribe to Australian Ageing Agenda magazine (includes Technology Review)