Ageing in rural communities can be improved by more specialist training for the aged care and health workforces, Professor Joseph Ibrahim tells Australian Ageing Agenda.
Monash University Consulting Physician in Geriatric Medicine Professor Joseph Ibrahim said more recognition was required about the need for expertise in the rural workforce along with specialist training and skills.
"One of the strengths in regional areas is their ability to multitask and problem solve with what they have," Professor Ibrahim told AAA.
"But often rural people miss out on some of the benefits that occur in larger cities where other people have access to more services and more competition."
Professor Ibrahim was talking ahead of his appearance at the Australian Association of Gerontology's regional symposium on ageing in rural communities in Wagga Wagga next month where he will discuss premature deaths in residential aged care.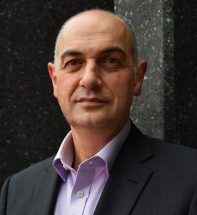 He led research published last year that examined deaths among aged care residents reported to Australian coroners between 2000 and 2013.
The research made 104 recommendations for providers that aim to reduce the risk of injury to aged care residents and another eight targeting the whole aged care sector.
Falls, choking on food, complications from clinical care and suicide are among the top causes of premature and preventable deaths in aged care facilities, according to the research.
Professor Ibrahim said they were unable test whether the causes of premature deaths in aged care differed between metropolitan and rural settings.
However he said there were identified pros and cons for each settings.
"Rural services tend to be smaller, more personal and people have a greater investment in them, whereas bigger providers may have more expertise available," Professor Ibrahim said.
He said providers could address premature deaths in aged care by implementing the 112 recommendations in the report.
"We made a range of recommendations to do with better assessments with residents through to better acts of care and better gathering of information when things go wrong to understand why they've gone wrong and to address it."
Rewriting aged care legislation is among other ways premature deaths in aged care can be reduced, he said.
"The Aged Care Act needs to be rewritten because it is now over 20 years old, and it really needs to be changed to look at what a contemporary aged care service should look like.
"We should be building and operating places that we would be happy to live in rather than places that you go to because you've got no other choice or alternative in terms of your care needs," Professor Ibrahim said.
The Symposium will take place at the Charles Sturt University Wagga Wagga campus on 8 – 10 August.
AAA has a formal partnership with the Australian Association of Gerontology.
Comment below to have your say on this story
Send us your news and tip-offs to editorial@australianageingagenda.com.au 
Subscribe to Australian Ageing Agenda magazine and sign up to the AAA newsletter