The Federal Government has this week released the findings of the two reviews assessing the five-year aged care strategies for people with diverse needs, with both finding more work is needed.
Minister for Aged Care Ken Wyatt released the review of the National Lesbian, Gay, Bi-sexual, Transgender and Intersex (LGBTI) Ageing and Aged Care Strategy yesterday and the review of the National Culturally and Linguistically Diverse (CALD) Ageing and Aged Care Strategy today.
The reviews were undertaken by two multi-stakeholder working groups and involved aged care service providers, peak organisations and individuals through a series of surveys, submissions and focus groups undertaken this year.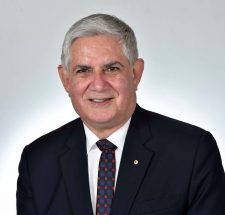 When releasing the findings of the LGBTI strategy review at Uniting's offices in Sydney on Thursday morning Mr Wyatt said the uniqueness of an individual was important.
"For every aged care provider in this nation, they now have to seriously consider diversity in all of its contexts," Mr Wyatt told Australian Ageing Agenda.
The findings of both reviews have informed the development of the new Aged Care Diversity Framework, which Mr Wyatt said would be launched in two weeks' time.
Key findings
The LGBTI aged care strategy has played an important role in raising awareness and visibility of issues relating to LGBTI-inclusive aged care, according to the review findings, but views are mixed on whether that has led to tangible changes in service provision.
Among the findings, it noted achievements in workforce training and capacity building and in availability of and access to LGBTI-inclusive services, but challenges in recognising the diversity within the LGBTI community, ensuring My Aged Care is inclusive and accessible and achieving a diverse workforce.
The reviewers agreed that the principles and goals of the LGBTI strategy be included within the new diversity framework and supporting action plans and that momentum gained to date was not lost momentum.
The support provided to the aged care sector through the diversity framework should be practical and include measurable outcomes and performance indicators with data collection and evaluation built in, they said.
The CALD strategy review found CALD sector representation on advisory and working groups and input to aged care policies, procedures and reforms among its achievements. It also highlighted expanded access to language and interpreting services, funding for CALD-specific programs and increased awareness of the value of employing bilingual and bicultural workers.
However it found a disparity between organisational and individual views regarding the perceived inclusiveness of aged care services and insufficient data for planning and resource allocation purposes. Like the LGBTI review, it found more understanding was needed about diversity within CALD populations along with improved recognition to respond to different cultural needs and shifting demographics.
More work is also needed in ensuring equitable access to services, translating knowledge gained from training into organisational culture and practice and supporting the needs of carers, it found.
Stakeholders recommended that the CALD action plan within the framework was sufficiently detailed to ensure CALD-specific issues were not diluted in the broader diversity framework.
Mr Wyatt said the forthcoming diversity framework and action plans for LGBTI and CALD communities were "the scaffolding" for aged care stakeholders to think about what people expected in terms of dignity, respect as individuals and being appreciated for the uniqueness of who they were and their life choices.
"These two major strategies are ready to go and they are good pointers to aged care providers and what they should consider," he said.
On Thursday, Labor welcomed the release of LGBTI aged care strategy review and called on the Turnbull Government to properly respond to the growing pile of aged care reports, reviews and strategies it had had yet to act on.
The final report of the LGBTI strategy review is available on the health department's website here and the CALD strategy review here.
Comment below to have your say on this story
Send us your news and tip-offs to editorial@australianageingagenda.com.au 
Subscribe to Australian Ageing Agenda magazine and sign up to the AAA newsletter