The Property Council of Australia has unsurprisingly and eagerly endorsed the findings of University of Technology Sydney research on the benefits and affordability of retirement village living.
Lois Towart's research, which was released by the university last a week, compared living in a retirement village to general residential home dwelling in nine locations around Australia.
She found that while the ownership costs of a house are lower, the real savings are provided through the lifestyle services included in retirement villages plus intangible benefits such as an increased feeling of security.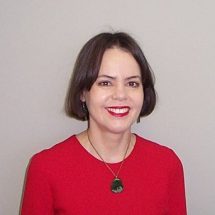 Ms Towart, who was recruited to UTS to lecture in asset and valuation courses in the School of Built Environment, has a professional background in real estate, valuation and fund and asset management in the aged care property market.
She used her recent sabbatical to produce this rigorous report "comparing apples with apples" on the retirement village industry, which was under the media spotlight for much of the period.
"I was encouraged to go public with my data but refrained so as to present a full picture of the industry in my final report," Ms Towart told Australian Ageing Agenda.
She obtained valuable deidentified data from the PwC Property Council Retirement Census and then spent a lot of time obtaining and analysing specific comparable local data for each of the nine locations.
The villages varied in location and ownership but all represent medium density development or vertical villages and were established from around 2000.
"The results are based on a like-for-like basis of financial and lifestyle components of retirement living including entry price, ongoing costs facilities and services, exit prices and intangible factors, all of which may be considered by seniors making the choice to live in a retirement village," Ms Towart said.
"Retirement village living is neither cheaper nor more expensive than general residential, [however] it is more appropriate, particularly taking into account intangible factors such as security, companionship and peace of mind."
She said the retirement village market was is quite nuanced with marked regional differences.
"Entering a retirement village, and exit fees should not be regarded the same as a property purchase where capital growth is guaranteed or expected," she said.
"A resident is entering into an agreement that gives them lifestyle and amenity factors, which provide the return."
Ms Towart said she was keen to update the study in a few years because differences in senior's experiences and expectations could markedly change residential choice.
IT usage, which she is researching separately, can change village residents' experiences, she said.
"Retirement village managers tell me they're seeing more and more Coles and Safeway food deliveries in their villages. Residents are going online for convenience rather than having to organise trips to the supermarket. They really like that the deliveries are made right into their kitchen, saving them the bother.
Property Council of Australia executive director retirement living Ben Myers said critics of retirement villages were "quick to point out the cost of leaving a village, but this research shows the cost of living should be measured much more broadly than by just looking at exit costs."
Access the report here.
Comment below to have your say on this story
Send us your news and tip-offs to editorial@australianageingagenda.com.au 
Subscribe to Australian Ageing Agenda magazine and sign up to the AAA newsletter