The revenue of three-listed aged care providers has increased but so have costs including for the aged care royal commission, StewartBrown's latest analysis shows.
The listed providers, Regis Aged Care, Estia Health and Japara Healthcare, collectively received $29 million in additional subsidies from the federal government last financial year as part of a one-off 9.5 per cent residential aged care funding boost (read our story here).
They each increased their operating revenue by an average of 8.3 per cent for the year ending June 2019, according to the analysis published this month.
This includes the additional funding that Regis ($10.8 million), Estia ($10.3 million) and Japara ($7.9 million) received.
Regis had the highest costs related to the royal commission ($2 million), followed by Japara ($1.8 million) and Estia ($1.7 million).
Estia increased its operating profit (EBT) from $57.2 million in 2017-18 to $57.8 million in 2018-19 and was the only one of the three providers to do so.
Regis made an operating profit of $60.4 million in 2018-19, down from $76.8 million the previous year. Similarly, Japara's operating profit fell, in its case from $29.7 million 2017-18 to $18.8 million in 2018-19.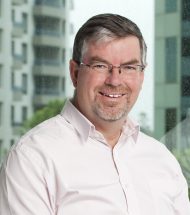 Without the funding boost, the providers' operating profits would have declined to $51.6 million at Regis, $49.2 million at Estia and $12.7 million at Japara in 2019, the analysis found.
StewartBrown senior partner Grant Corderoy said the figures weren't surprising and reflected the aged care sector as a whole.
"It is in line with what the trends are and the aged care sector itself," Mr Corderoy told Australian Ageing Agenda.
On average, the three listed providers performed slightly better than the rest of the sector but that's because their care homes are mostly in major cities, Mr Corderoy said.
"When comparing the three listed entities with other providers in the same geographic regions that they are, they're probably running on par.
"But the results are better than the average because they have such low numbers outside of the metropolitan areas," he said.
Elsewhere, the analysis found that all three providers' occupancy rates decreased from June 2018 to June 2019, but by less than 1 per cent in each case.
Cost of staff
The proportion of operating revenue spent on staff increased for Regis, remained steady for Estia and fell for Japara.
Regis' staffing costs accounted for 69.3 per cent of operational costs in 2018-19, up from 66.9 per cent the previous year.
Estia's staffing costs accounted for 66 per cent of operational costs in 2018-19 and 65.9 per cent the year before.
Staffing accounted for 70.3 per cent of operations costs in 2018-19, down from 71.6 per cent in 2017-18.
Mr Corderoy said the findings provide insight into how the rest of the sector is performing.
"Having listed entities, which allows for more public view of a substantial portion of care homes, provides certain guidance to the rest of the sector," he said.
"Good and bad lessons can be learned by the performances of the listed entities," he said.
It is confirmation that that the sector is under financial strain, Mr Corderoy said.
"They can get confirmation again that the occupancy levels are slightly declined for the listed entities, but it is not a major decline, so occupancy is relatively stable, which is a good thing," he said.
"The listed entities are running on a much leaner liquidity than the rest of the sector and that's probably something that the rest of the sector probably wouldn't want to be in," Mr Corderoy said.
Comment below to have your say on this story
Subscribe to Australian Ageing Agenda magazine and sign up to the AAA newsletter