Regis Aged Care and Japara have confirmed they will refund the fees they charged residents to recover infrastructure and construction costs following the recent Federal Court ruling.
The Federal Court handed down a decision on 2 March that Regis Aged Care's Asset Replacement Charge that it levied to "fund reinstatements of fixtures, fittings and infrastructure, rebuilding and construction of, or at, Regis's residential care facilities" was not allowed under aged care legislation.
Regis, which is one of three aged care providers listed on the Australian Securities Exchange (ASX), applied to the court last April seeking clarification after the Department of Health issued advice in September 2016 that these type of fees, where the resident cannot use or benefit from them, were not supported by the legislation.
The ruling has confirmed the department's interpretation of the legislation.
In an ASX announcement late last week, Regis said it ceased charging the ARC on 2 March and had commenced a process to refund all residents who previously paid the fee.
Regis managing director Ross Johnston said Regis believed it was important to seek clarity in relation to the department's guidance on these fees.
"We are refunding the fees, plus accrued interest, to all affected residents. Regis is in the process of contacting residents or their representatives directly," Mr Johnston said.
Fellow ASX-listed provider Japara initially said legal advice led it to conclude that its monthly Capital Refurbishment Deduction charge was determined on a different basis to Regis' ARC, and did provide a direct benefit to residents.
However, by Thursday Japara confirmed in an ASX announcement it too would refund all CRDs paid by residents, plus interest.
The court found that Regis' ARC was not used to provide accommodation, care or services to the resident and that providers could not charge residents fees where the resident derives no benefit, according to this analysis on the judgment from Hyne's Legal.
Minister for Aged Care Ken Wyatt said the court's decision was a reminder to aged care providers to ensure they adhered to the legislation in regards to fees charged to residents.
An information sheet from the Department of Health is available here.
Negligible revenue in bigger picture
Ansell Strategic managing director Cam Ansell said he was not surprised by the court case outcome and the fees did not generate a large amount of income for these organisations.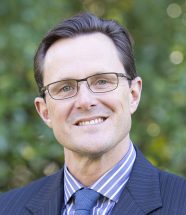 "They don't make a lot of money out of this. It roughly replaces the retention fees that were lost in 2014," Mr Ansell told Australian Ageing Agenda.
Regis made provision for this outcome in its financial statements, so the direct impact is minimal, but "Japara hadn't provided for a negative outcome so that was probably a bit of a blow to them," he said.
Japara said it had collected approximately $4.7 million under its CRD since it was introduced in 2015.
Mr Ansell said while this revenue is negligible in the bigger picture, it is a further blow to ever-tightening margins and a critical reminder of the risks associated with reliance on government funding in an over-regulated environment.
Follow Australian Ageing Agenda on Friday to hear Mr Ansell's half-yearly review of the three ASX-listed aged care companies and the implications of these results on the sector broadly.
Comment below to have your say on this story
Send us your news and tip-offs to editorial@australianageingagenda.com.au 
Subscribe to Australian Ageing Agenda magazine and sign up to the AAA newsletter