Newly appointed Minister for Health and Aged Care Mark Butler and Minister for Aged Care Anika Wells have written to the Fair Work Commission asking that the Labor Government make a formal submission in the case for a 25 per cent pay rise for aged care workers.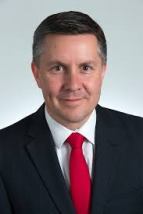 Speaking on Channel Nine's Today program this week, Mr Butler said: "I did that late last week only within 24 hours of being sworn in, asking the Fair Work Commission to become part of the proceedings and make a submission to those proceedings."
In order for that to happen, the FWC has agreed to extend the submission timetable.
Acting on behalf of the Albanese administration, the Australian Government Solicitor sent a letter to the FWC.
It read: "The Commonwealth wished to be heard on the issues raised by these proceedings and provide assistance to the Commission on these matters … The Commonwealth is conscious of the well-progressed status of the proceedings, and that it has not played an active role in the proceedings to date."
Signed by deputy chief solicitor Paul Vermeesch, the letter continued: "The Commonwealth anticipates that it would require additional time beyond what is provided by the current timetable to enable a decision of Government prior to the Commonwealth filling its submissions."
The government proposes that a submission could be provided to the FWC no later than 8 August 2022.
The work value case has arisen from a claim the Health Services Union made to the FWC on behalf of the aged care workforce. It subsequently received the support of the United Workers Union and the Australian Nursing and Midwifery Federation.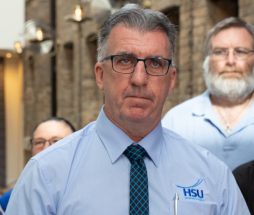 In response to the government's move, Health Services Union secretary Gerard Hayes told Australian Ageing Agenda: "This is a good sign that Labor intends to deliver on its commitment to support the HSU equal pay case. We hope to see the case satisfactorily expedited."
The previous Coalition government had refused to make a submission to the FWC or to fully fund a workers' pay rise.
"Scott Morrison pretended it wasn't his job, but we know it's critical that the Commonwealth Government be at the table to discuss the need to lift aged care wages," Mr Butler told Channel Nine.
Mr Butler said the Labor Government would be "focusing very heavily" on a variety of workforce issues: "getting nurses back into nursing homes, making sure that [care workers] have more time to care and improving the wages of some of the most underpaid people in the community."
Comment on the story below. Follow Australian Ageing Agenda on Facebook, Twitter and LinkedIn, sign up to our twice-weekly newsletter and subscribe to AAA magazine for the complete aged care picture.