Aged care organisations are being encouraged to take part in research looking at advance care planning documentation within residential aged care facilities, hospitals and general practices.
The National Advance Care Directive Prevalence study involves auditing health records of people aged 65 and over to determine the prevalence of advanced care directives and other advance care planning documentation.
The aim of the study is to assess the content and quality of ACDs across different health sectors, check whether medically-driven plans match the person's directive and explore the characteristics of individuals with an ACD.
The Advance Care Planning Australia study is funded by the Australian Government and builds on its 2017 pilot that involved 26 residential aged care facilities, 13 general practices and 12 hospitals.
ACPA program director Linda Nolte said it was important for aged care facilities to participate in the study to ensure care provided was in line with individual's preferences.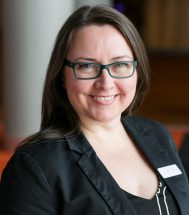 "Findings from the study will be used to inform government policy on advance care planning, with a view to helping more Australians live well into their older years and according to their values and preferences," Ms Nolte told Australian Ageing Agenda.
While there is increasing recognition that advance care planning is an important part of person-centred care, uptake remains low, Ms Nolte said.
"There is a lack of understanding about the limits of medical care, particularly in the context of ageing or a life-limiting illness," she said.
Aged care providers have a critical role in delivering advance care planning through conversations with residents and their families but it is a complex issue that requires supporting providers to ensure planning is implemented well and in accordance to state and territory legislation, Ms Nolte said.
"Having robust systems and governance in place will help aged care providers implement quality advance care planning and person-centred care," she said.
ACPA is calling for all aged care facilities in addition to general practice clinics and hospitals to get involved in the study.
Participating organisations will receive a training package and ongoing support to develop their knowledge on advance care planning.
The data from the pilot study will be used as a baseline to understand how well advance care planning is implemented, identify the areas of improvement and influence advance care planning initiatives.
The study will run until at least 2020 to inform state and national advance care planning policy.
Applications close on 26 July.
More information on the study including an online application is available here.
Access ACPA's online learning tools here.
Comment below to have your say on this story
Send us your news and tip-offs to editorial@australianageingagenda.com.au 
Subscribe to Australian Ageing Agenda magazine and sign up to the AAA newsletter