Aged care providers in remote and very remote areas will be able to apply for grants to support residential aged care services for Indigenous Australians later this year, a government-run forum on aged care reforms heard.

The Department of Health held a webinar on improving aged care access and quality for First Nations people on Monday with details on previously announced reform initiatives.
Department of Health first assistant secretary, market and workforce division Eliza Strapp said additional grant funding under the National Aboriginal and Torres Strait Islander Flexible Aged Care program would be available within six months.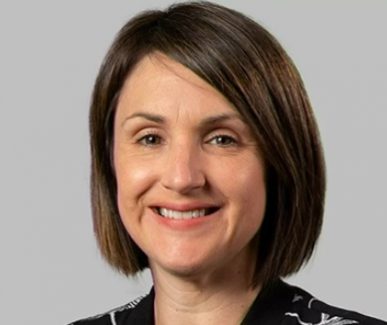 "We're planning to conduct a targeted competitive funding round for [NATISFAC]… within the next six months, hopefully by the end of the year, and funding will be available to deliver residential aged care services and care in the homes of First Nations people in remote and very remote locations as part of the program," Ms Strapp told the forum.
The NATISFAC program provides access to culturally-safe aged care services in remote Aboriginal and Torres Strait Islander communities.
Challenges with upcoming reforms
Elsewhere Ms Strapp highlighted the Federal Government $106 million initiative over four years to recruit an Indigenous workforce of 250 people.
This workforce will be responsible for providing face to face support and assistance to Aboriginal and Torres Strait Islander people to better navigate and access care.
Ms Strapp said recruiting people to fill the roles could be a challenge for the department, but one it is working collaboratively to overcome.
"It's great that we're looking at and determined to recruit 250 First Nations people as navigators. But that will be the challenge. How do we find 250 people across Australia to do that?" Ms Strapp said.
"Making sure that we attract the workforce that is appropriately trained is a real challenge, but one that we're putting lots of effort into."
The department is working closely with the Aged Care Workforce Remote Accord that was established as part of the aged care workforce strategy A Matter of Care to ensure there is an appropriate workforce in remote areas, she said.
Jody Currie, CEO of the Aboriginal and Torres Strait Islander Community Health Service, said building capacity in community organisations was another challenge for stakeholders to overcome together.
"How we work together locally to build the capacity of our Aboriginal and Torres Strait Islander community-controlled organisations is a challenge for all of us and something that we should put our thoughts to, because how do you actually support that?" Ms Currie told the forum.
Ms Currie said it was important to monitor the reforms to ensure they were delivering as planned.
"Are we making sure that we're tracking and monitoring…the recommendations that are being rolled out?" Ms Currie said.
Ms Strapp agreed with Ms Currie on the need to continuously track the reforms.
"It's absolutely critical that we're monitoring that and if they're not making the difference that they should be making, that we have the ability to change tack or change what we're doing," Ms Strapp said.
The Improving Access for First Nations people in Aged Care forum took place on 19 July.
Comment below to have your say on this story. Subscribe to Australian Ageing Agenda magazine and sign up to the AAA newsletter