People receiving aged care only get about a quarter of the funding available to NDIS participants, an analysis by industry peak LASA shows.
Aged care is also weighted towards supporting health needs while the NDIS offers more support for social engagement, community participation and reablement, according to the report Comparing aged care and NDIS support: A funding analysis.
"There is a substantial difference in support between aged care and NDIS programs," the report says.
"We hypothesise that differences in support levels allow NDIS participants to receive closer monitoring, more social and emotional support and more relationship based care than people receiving aged care."
80 per cent less for CHSP
The report found funding for level 3 and 4 home care packages is about 30 per cent less that what's provided for NDIS participants with similar needs.
Level 1 and 2 HCP funding, meanwhile, is about 20 per cent less than NDIS.
But the discrepancy is most marked at lower levels of home care, with CHSP clients – who account for two thirds of all aged care recipients – getting 80 per cent less than NDIS participants with low level needs.
The report also contains four case studies from dual aged care/NDIS providers, showing aged care recipients received up to $107,000 less a year than their NDIS counterparts despite having similar support need profiles.
"The NDIS provides a benchmark for an uncapped classification and funding approach," the report concludes.
Different approaches
LASA CEO Sean Rooney says the discrepancies reflect different approaches to assigning funded supports, as well as fundamental differences in design.
NDIS funding is uncapped, matched to assessed need and sufficient to deliver reasonable and necessary support.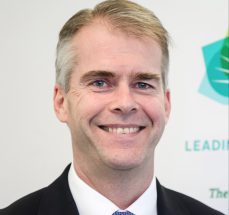 In comparison, aged care funding allocations are capped within set funding bands.
As well, the NDIS is a modern, purpose-built system, compared to aged care which is a decades-old system that has developed in piecemeal changes.
"The NDIS is a needs and entitlement based system, with funding allocations largely uncapped," Mr Rooney told Community Care Review.
"Aged care however caps the number of packages/beds and types of services available to older Australians and we believe older Australians should receive funding based on their need."
Meeting needs
Mr Rooney says the NDIS is proof that it's possible to meet the needs of people in the community with commitment and the right approach.
"Australians with a disability receive much needed care and support through the NDIS which includes choice and flexibility according to their needs," he said.
"The NDIS shows how, with commitment, we can meet the needs of those in need of support in our community. "
The final report of the aged care system also highlighted how the NDIS offered a higher level of care, more comprehensive supports and more government funding, Mr Rooney said.
He says LASA supports the development and implementation by July 2024 of a new uncapped and better integrated aged care program along the lines recommended by the royal commission.
The May 11 Federal budget provides an opportunity to fund this, he says.
LASA along with other peak bodies representing aged care providers have identified 15 priority areas for aged care reform as part of an implementation plan put forward to the government earlier this month.
Fast facts
Aged care programs assisted about 1.3 million over 2019-20 and the NDIS currently has 400,000 participants
The average annual utilised support in the NDIS is around $52,000, compared to $17,000 for aged care
The average annual allocated support in the NDIS is $200,000 for high needs, $61,000 for moderate and $22,000 for low
For aged care those getting CHSP support received $3,000 a year with home care averaging $32,000
LASA is preparing follow up papers comparing regulatory requirements in aged care as well as the cost of services and administrative overheads.
Access the report Comparing aged care and NDIS support: A funding analysis.
This story first ran on Community Care Review.
Comment on the story below. Follow Australian Ageing Agenda on Facebook, Twitter and LinkedIn, sign up to our twice-weekly newsletter and subscribe to AAA magazine for the complete aged care picture.