Healthy ageing will feature more prominently in the research conducted by one of Australia's top universities and enjoy a higher profile in the aged care sector under a newly announced professorship.
The Susan and Isaac Wakil Professorship of Healthy Ageing at the University of Sydney will focus on improving the health and wellbeing of older people living in residential aged care and in the community.
Sydney Nursing School Professor of Chronic Disease and Ageing Yun-Hee Jeon will take on the new title from next year.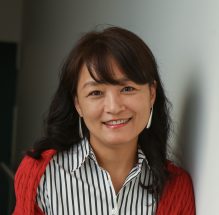 Professor Jeon said the role would allow her more time to enhance her research aimed at improving care of older people in residential aged care and in the community.
"My research involves testing different models of care but also finding best ways to measure outcomes of care," she told Australian Ageing Agenda.
"My passion is improving quality of care."
Her priority areas for research will include implementing person-centred care in residential care, the critical role of managers in aged care, measuring quality, and providing reablement support for people with dementia living in the community.
"There is a huge demand from consumers, researcher and clinicians  wanting to make a difference to the lives of people with dementia," she said.
"We know there are reablement approaches outside Australia targeting people with dementia that have been proven to be effective but we don't have the models to embed in our health and aged care systems."
A reablement program for dementia in community has been trialled and a focus of Professor Jeon's research will be how to test this approach in Australian services, she said.
The professorship has been named in recognition of recent donations totalling $46 million from the Susan and Isaac Wakil Foundation.
In April it donated $35 million to enable construction of the main building of the university's proposed new health precinct, which will bring multiple health disciplines together to translate research into education and clinical services.
Professor Jeon said it was important to work with other disciplines and her research often involved occupational therapists,  psychologists, doctors and psycho-geriatricians.
Similarly, good collaborative partnerships with aged care providers and working with sector stakeholders was integral to research, she said.
"It is really important that we as researchers don't just do the research. To build evidence we need to think about how this evidence can be utilised in everyday life. We can't afford to stop at the efficacy trial. We have to go beyond," she said.
Want to have your say on this story? Comment below. Send us your news and tip-offs to editorial@australianageingagenda.com.au 
Subscribe to Australian Ageing Agenda magazine