The Australian Nursing and Midwifery Federation has released a four-stage implementation plan to meet its recommendations of minimum staffing and providing 4.3 hours of care per resident per day by 2025.
It is estimated the benefits of implementing the recommendations will grow to $9.4 billion by 2036, which means "aged care ratios make economic sense," the ANMF said.
The new analysis and plan comes from further examination of research the ANMF commissioned from Flinders University's Australian Industrial Transformation Institute in 2016.
The research investigated the impact of mandated minimum staffing ratios and the benefit to residents accessing aged care services.
It found that aged care residents should be receiving an average of 4 hours and 18 minutes of care per day, but were only getting 2 hours and 50 minutes of care.
In order to achieve the recommended care time, the ANMF proposes that from 1 July 2019 to 1 January 2020, all aged care facilities provide an average of 3.5 hours of nursing and personal care per resident per day and have a minimum of one registered nurse per shift.
By 1 January 2022, average care time should increase to 3.75 hours per day per resident with a minimum of one RN per 30 residents during day shifts and one RN on other shifts.
By 1 January 2024, the average care time per resident should increase to a minimum of 4 hours, with a minimum of one RN per 30 residents on both day and evening shifts and one RN on night shift.
By 1 January 2025, average care time provided to residents should increase to a minimum of 4.3 hours, with a minimum of one RN per 15 residents during day shifts and one RN per 30 residents during evening and night shifts, the ANMF said.
At full implementation of the ideal staffing and skills mix, a total of $5.4 billion in savings could be achieved through a reduction in workforce attrition, hospital system costs and mortality and improvements in productivity, care and quality of life, the report said.
ANMF federal secretary Annie Butler said the implementation of the plan would improve care outcomes for residents.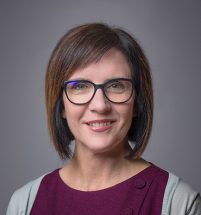 "We know that to develop the skills and workforce to fill that gap and ensure safe and best practice care for all elderly Australians, a phased implementation plan and an understanding of the costs involved are needed," Ms Butler said.
Ms Butler said the ANMF estimated that at least 65,000 additional jobs would need to be created over the next six years to meet these requirements with wage increases.
"To achieve broad workforce improvements, we must also see wage increases of 10-15 per cent for nurses and care workers. This will be crucial to address current pay deficiencies," she said.
Ms Butler said that significantly and for the first time the analysis has quantified previously unrecognised benefits of mandated minimum staffing and care levels including savings to the economy.
"The analysis indicates that the benefits will grow over time, reaching an estimated $9.4 billion [in savings] by 2036. The investment will be well worth it," Ms Butler said.
Ms Butler said there would be significant costs if the recommendations are not implemented.
Access National Aged Care Staffing and Skills Mix Project 2016 (the Project) report here and Flinders University's Financial and Cost Benefit Implications of the Recommendations of the National Aged Care Staffing and Skills Mix Final Report here.
An urgent call for mandated staffing levels
On Saturday, medical peaks including the Royal Australian College of General Practitioners, the Australian Medical Association, the Australian and New Zealand Society for Geriatric Medicine and ANMF jointly sent a letter to Prime Minister Scott Morrison urgently calling for legislation to address minimum aged care staffing ratios.
In the letter, it states that the aged care sector has an "increasingly poor record of recruitment and retention of nurses and other key staff."
Caring for older people is a stressful occupation that requires people with right knowledge and skills, the letter said.
"The only way we can be sure that every elderly Australian has access to the safe and best practice care they deserve, is to legislate minimum staffing ratios in aged care.
"Staffing ratios need not stifle innovation. Instead, they can lay the foundation on which better quality standards can be built. And while mandated staffing ratios alone are not the only indicator of high-quality aged care services, it is certain that high quality care cannot be achieved without them," the letter said.
The letter said the royal commission into aged care should not delay reforms.
"If we continue to delay what we know is right it means at least another 18 months of pain and suffering for the elderly and potentially, too many undignified deaths," the letter said.
See related coverage:  
Inquiry launched into aged care amendment staffing ratios
New bill calls for providers to publish staff numbers by job description
Committee told more detail required in proposal to publish staffing ratios
Inquiry recommends passing of aged care staffing bill
Comment below to have your say on this story
Subscribe to Australian Ageing Agenda magazine and sign up to the AAA newsletter