Provider peaks say mandating aged care providers to publish staff-to-resident ratios on My Aged Care as proposed in a federal bill introduced this week is problematic and an ineffective indicator of quality.
However, provider peak Aged & Community Services Australia said it would support an inquiry if the bill is referred to one as called for by South Australia's Centre Alliance member for Mayo Rebekha Sharkie who introduced the Private Member's Bill on Monday.
The Aged Care Amendment (Staffing Ratio Disclosure) Bill 2018 would require providers to publish full-time equivalent staffing ratios by qualification category on the My Aged Care website every quarter and notify the Government within 28 days if any of these ratios change by more than 10 per cent.
The qualification categories include registered nurses, enrolled nurses, nurses with a Certificate IV or equivalent qualification, personal care attendants, allied health staff, and other staff members.
The bill aims to provide greater transparency so consumers and their families can make more informed choices about the facilities they consider, Ms Sharkie said.
"I recognise that different facilities have a different composition of residents who have different care needs," Ms Sharkie said.
"That's why the bill allows providers to add a short written statement to their published staffing ratio disclosures so they can explain the context of their staffing mix."
She said the bill would make residential facilities be upfront about their staffing and also create a more competitive market.
"I strongly urge the Government to support the referral of this bill to an inquiry," she said.
The bill has the support of nurses' association Australian Nursing and Midwifery Federation and seniors peak Council on the Ageing Australia.
CEO of provider peak Leading Age Services Australia Sean Rooney said the industry recognised the importance of transparency and noted the government's commitment to publish provider performance rates and put a provider comparison tool on My Aged Care.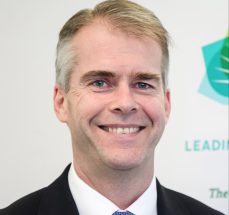 "Any move towards the publishing of staffing models would need to be carefully considered," Mr Rooney told Australia Ageing Agenda.
It may be problematic because "staffing allocations can be fluid as resident needs change frequently" and "it is not clear if there would be a simple metric to allow easy explanation of how the staffing mix is linked to client needs," he said.
"This sort of reporting can [also] involve unreasonable additional administrative costs and red-tape."
ACSA CEO Pat Sparrow said there were factors other than staffing that contributed to quality care including leadership and different models of care, such as the household model that is based on a small-scale domestic approach to care and living.
"ACSA wholly understands that when choosing an aged care facility a potential resident and their family would want to know they will receive compassionate and quality care but we believe this isn't as simple as mandating providers to publish ratios," Ms Sparrow told AAA.
However, Ms Sparrow said ACSA would support an inquiry on the basis it would help the industry gain a better understanding of how the publication of ratios would practically work.
"We urge that any inquiry should help consumers and providers to understand how the publication would be implemented and ensure it would work as intended," Ms Sparrow said.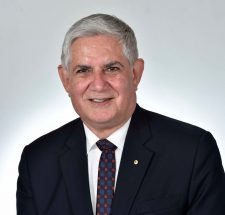 In response to a question about whether the government supported Ms Sharkie's bill, Minister for Aged Care Ken Wyatt said aged care laws already require providers to have adequate staffing levels and that the government was committed to improving the transparency of aged care information.
"Providers currently have the opportunity to include information outlining how they manage staffing at their facility on the My Aged Care website and we are developing an overall online provider comparison system," Mr Wyatt told AAA.
Comment below to have your say on this story
Send us your news and tip-offs to editorial@australianageingagenda.com.au 
Subscribe to Australian Ageing Agenda magazine and sign up to the AAA newsletter