A regional aged care provider is bringing together national influencers and local businesses to strengthen collaboration and improve service growth and employment opportunities.
Lyndoch Living in Warrnambool, Victoria, is hosting a one-day conference focusing on the benefits of strong community and industry engagement in building local businesses and keeping up with the pace of global change.
Along with local business representatives, GP and health advocate Sally Cockburn, who is also known as "Dr Feelgood", David Rowlinson from Planet Ark, and author and columnist Bernard Salt, are among the speakers.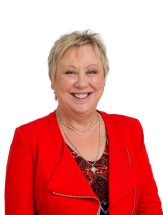 Lyndoch Living CEO Doreen Power said the event creates an opportunity for established and emerging businesses within the region to grow and develop.
"It aims to create a ripple effect in terms of service growth, employment opportunities and economic growth, ultimately strengthening the region in terms of prosperity and social capital," Ms Power told Australian Ageing Agenda.
Ms Power said the event was part of Lyndoch Living's innovation platform to be a regional leader in the aged care industry, which it began developing through social networking and diversifying its profile three years ago.
"An amazing outcome was the social connectedness with a range of industries and individuals that were not traditionally connected to health care but had similar ideas. They were early adopters and engaged with innovation," she said.
This conference follows the provider's first collaborative event two years – Healthy Change and Innovation beyond 2016 – which bought healthcare facilities in the region together to share knowledge on new and best practice.
"From this experience we recognised the potential of collaborative relationships, particularly for businesses like ourselves operating in rural areas," Ms Power said.
Expanding the event into the wider regional business community showcases local business success and gives all organisations an opportunity to learn how to navigate issues such as workforce development, innovation, energy solutions, digital marketing and communication, she said.
The event also serves Lyndoch's innovation platform, which acknowledges that aged care in the future would look very different to today, Ms Power said.
Lyndoch Living is redeveloping its site as a seniors living precinct that will connect to the community and provide spaces and opportunities for collaborative activities with others in the region.
She encouraged aged care providers in other regions to consider collaborating with their local communities.
"Community based organisations like ours have a responsibility in terms of our input towards the growth of social capital within our communities. Collaboration plays a major role in creating platforms for this to occur."
While organisations such as hers have traditionally worked in isolation on a competitive platform, expanding into a collaborative environment has provided growth opportunities that will be vital to sustainability in the future, she said.
The conference "The Collaboration Game: Thinking Global and Growing Local" takes place at Deakin University Warrnambool on Tuesday 10 April.
Comment below to have your say on this story
Send us your news and tip-offs to editorial@australianageingagenda.com.au 
Subscribe to Australian Ageing Agenda magazine and sign up to the AAA newsletter