An aged care provider has launched a mentoring program for tertiary students to challenge their preconceptions about working in the sector.
The Whiddon Group is piloting the mentoring program in regional New South Wales and Queensland to inspire students to consider a career in the aged care industry.
The program involves senior registered nurses and non-clinical mentors at Whiddon providing tertiary health and care services students their personal insights into working in aged care.
Whiddon CEO Chris Mamarelis said the program aimed to address well-known negative perceptions of the aged care  industry and show it as a desirable and rewarding place to work.
"The tertiary mentoring program is about exposing people to our industry and changing these perceptions," Mr Mamarelis told Australian Ageing Agenda.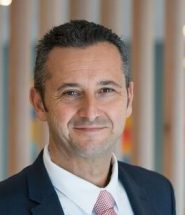 Students participating in the mentoring program will spend four days with aged care staff in roles they are interested in, such as a registered nurse or chef.
Mr Mamarelis said they already knew that aged care was often not considered a desirable career option, particularly among younger people, but wanted to understand more to collectively overcome the challenge.
New research
To better understand young people's attitudes towards a career in aged care, Whiddon commissioned YouGovGalaxy to survey 500 tertiary students aged between 18 and 23 from across Australia in June this year.
According to the findings released last week, two-thirds of students are not interested in a career in aged care.
Mr Mamarelis said this reflected the negative perception issues already identified by industry and government.
"The good news is that these are only perceptions and perceptions can, with focused effort, authenticity and time, be shifted," he said.
Getting staffing and models of care right and introducing people to aged care as early as possible can improve the way younger people see the sector, Mr Mamarelis said.
"It's imperative that children are introduced to ageing concepts and aged care settings at an early age to remove barriers and positively alter perceptions of working with older people," he said.
"Showcasing the beautiful work that we do and the outcomes and stories that we experience in our homes day in day out is also an important component."
Low-cost initiatives
The new mentoring program sits under Whiddon's Future Care program, which includes a suite of training and mentoring initiatives.
Mr Mamarelis said the Future Care initiative was relatively inexpensive to implement when you considered costs related to turnover and recruitment.
"The formal components obviously require a level of investment and internal commitment, while the mentoring required is a commitment of time from existing employees and is often absorbed into the current cost structure," he said.
The mentoring program was launched on 7 August to coincide with Aged Care Employee Day, a now annual initiative launched by Whiddon in 2018 to celebrate and recognise the contribution of aged care staff.
Other findings from the YouGovGalaxy poll:
57 per cent view aged care as just a job rather than a career
30 per cent do not see a clear career path in the industry
46 per cent are unlikely to consider working in aged care due to lack of experience relating to older people
37 per cent are unlikely to consider working in aged care due to limited knowledge about the industry
17 per cent are unlikely to consider working in aged care because of what they have heard in the media
67 per cent said fulfilling, meaningful work that helps others is the most important factor when selecting a career
61 per cent said opportunities for advancement is the most important factor when selecting a career.
Comment below to have your say on this story
Subscribe to Australian Ageing Agenda magazine and sign up to the AAA newsletter