By Keryn Curtis
Australians with a diagnosis of early stage Alzheimer's disease can now access a new 'medical food' which has been clinically shown to improve memory function.
Formally launched this week, the new multi-nutrient drink called Souvenaid, is being hailed as a breakthrough dietary approach to help manage the disease.
The first commercial medical food formulation available in Australia for Azheimer's disease, it draws on more than 10 years of research and development into the role of nutrition in the disease.
A growing body of evidence shows people with early Alzheimer's disease have low levels of certain nutrients required for processes in the brain related to learning and memory, compared to healthy individuals of a similar age.
Souvenaid, has been developed to redress this imbalance through a patented combination of these required nutrients – including uridine, choline, omega-3 fatty acids (fish oil), phospholipids vitamins and minerals – at levels that are difficult to achieve from normal dietary intake alone.
The launch of Souvenaid has been welcomed by geriatricians as well as by Alzheimer's Australia.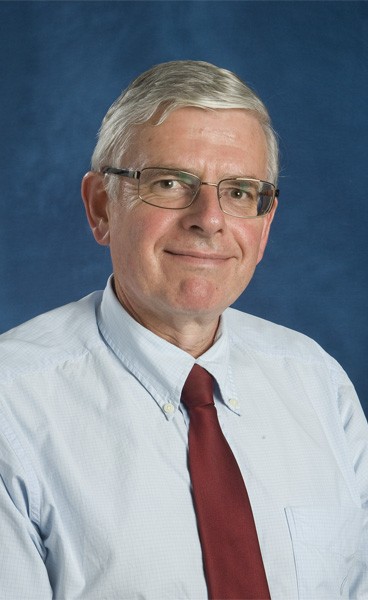 Above: A/Prof Michael Woodward
Associate Professor Michael Woodward, is a geriatrician who heads up aged and residential care services at Austin Health in Melbourne and is director of the memory clinic at the Austin Hospital.
He says the importance of nutrition and its role in helping to manage the early stages of Alzheimer's disease cannot be underestimated, however while there has been a great deal of hope and interest in certain foods and nutrients believed to assist with managing or delaying the symptoms of the disease, it has been difficult to establish strong evidence to support their effects.
"Medical nutrition is increasingly understood as a useful and important component in managing patient health but it is important to have strong evidence," said Professor Woodward. "Souvenaid taken daily under medical supervision has been shown to be effective in improving memory in two large scale, randomised controlled trials for people with mild, or early stage Alzheimer's disease."
"It's better evidence than for any other food," he said.
Professor Woodward said it was important that Souvenaid be used only when there is a medical recommendation. He said there were two main contexts for recommending use of the product.
"We strongly recommend that it is only given to people with a diagnosis or a likelihood of diagnosis of early stage Alzheimer's disease.
"So when the person has presented to their GP with symptoms and is being investigated for possible Alzheimer's disease, the GP could start the patient on Souvenaid while they are going through the process of obtaining the diagnosis, which can sometimes take up to six months," he said.
"Alzheimer's disease is a devastating neurodegenerative condition, affecting memory, daily living and independence, causing substantial distress to family members and loved ones who often become carers. Currently, effective treatment options for Alzheimer's disease are limited.
"Souvenaid is not a cure or preventative measure for Alzheimer's disease, it is however a significant advance to the nutritional management of memory function during the early stages of Alzheimer's disease," Professor Woodward said.
Chief Executive Officer (CEO) of Alzheimer's Australia, Glenn Rees, also welcomed Souvenaid as a positive addition to the options available to manage Alzheimer's disease.
"Alzheimer's disease affects many Australian families, often leading to heartbreaking circumstances as the disease progresses," said Mr Rees. "Alzheimer's disease and other forms of dementia also have a significant impact on the Australian healthcare system, particularly in light of the ageing population. Finding ways to treat and manage this condition is of utmost importance and having nutritional management options like Souvenaid available is a step in the right direction."
Treatment with Souvenaid
People in the early stages of Alzheimer's disease should speak with their healthcare professional to assess whether Souvenaid is appropriate for them.
Souvenaid is available in pharmacies from 7 May. It comes in a 125ml bottle in two flavours (vanilla and strawberry).
For further information for both healthcare professionals or member of the community, please visit www.souvenaid.com.au