Aged care providers can hire overseas workers to support older Australians from multicultural backgrounds under a new initiative announced by the Federal Government.
The scheme has been welcomed by peak bodies representing culturally and linguistically diverse Australians and aged care providers, but they say it shouldn't replace investment in the local workforce.
Under the initiative aged care providers can request a company specific labour agreement to sponsor skilled overseas workers for a Temporary Skill Shortage (TSS) visa, or an Employer Nomination Scheme (ENS) visa.
The company-specific labour agreement allows aged care providers to access overseas workers not on the list of eligible skilled occupations.
The initiative was announced by Minister for Immigration, Citizenship and Multicultural Affairs David Coleman last week.
He said it would help providers find the right staff to deliver vital aged care services.
"Aged care providers have identified a need for bilingual carers, as elderly people or those with dementia may revert to their native language or lose the ability to speak a second language," Mr Coleman said.
"Company specific labour agreements will enable aged care providers to deliver specialised services that better understand a residents' cultural needs."
Labour agreements will only be considered where it is demonstrated that Australians cannot fill skill shortages and standard work visa programs cannot be utilised, Mr Coleman said.
Stakeholder reaction
The Federation of Ethnic Communities' Councils of Australia (FECCA) welcomed the government's recognition of the importance of diversity in the aged care workforce, but said it should prioritise training local workers to meet the sector's needs.
FECCA chairperson Mary Patetsos said the aged care and disability sectors needed a competent and skilled workforce that matched the diversity of older Australians.
"This incudes sourcing people with language and cultural competency in our domestic workforce and if there remains a real gap in language skills, sourcing appropriately skilled people from overseas.
"However, we caution against taking the easy option of using a visa solution to address what is an Australian workforce issue," Ms Patetsos said.
"FECCA strongly urges the federal government to focus on investing in training the local workforce to meet the demand from the aged care sector."
Aged & Community Services Australia, the peak body for not-for-profit aged care providers, also welcomed the scheme and called for an additional focus on developing the local workforce.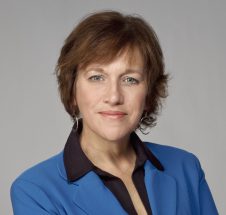 ACSA CEO Patricia Sparrow said she hoped the initiative would ensure there were aged care workers to support the diverse aged care recipients across Australia.
"This scheme offers the opportunity for aged care providers to respond to the specific needs of those they provide care and support for where they have been unable to identify and access these skills locally," she said.
However, there should also be a focus on developing opportunities within the current workforce and to recruit and attract other local workers.
"Ensuring that we have the supply of workers to meet the growing demand for our services is critical and the implementation of the multiple strategies developed in the Aged Care Workforce Strategy, as well as initiatives like this, are crucial," Ms Sparrow said.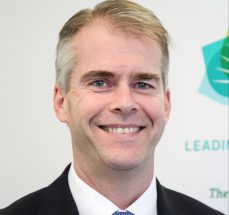 The CEO of fellow provider peak Leading Age Services Australia, Sean Rooney said LASA also supported initiatives aimed at providing more support for older Australians from cultural and linguistically diverse backgrounds
"This includes the recommendation by the Aged Care Workforce Strategy report for the industry as a whole and individual organisations to develop strategies to retain workers who share cultural and linguistically diverse backgrounds of older Australians they serve," Mr Rooney said.
[T]he announcement of a new scheme to enable aged care providers to employ overseas workers with specialised skills is another welcome measure."
Comment below to have your say on this story
Subscribe to Australian Ageing Agenda magazine and sign up to the AAA newsletter