Australia's palliative care services are working to incorporate more understanding and awareness of wound care in their work with aged care residents and other patients.
Eastern Palliative Care (EPC) in Victoria has developed the client-centred Wound Assessment Tool for specialist palliative care to increase staff knowledge and practices and better meet the psycho-social needs of patients and their carers.
Twenty-five per cent of their referrals come from aged care.
The tool replaced EMC's older, curative-focused approach and adds a choice of two pathways – healing or symptom management – within the palliative care plan rather than just a clinical assessment.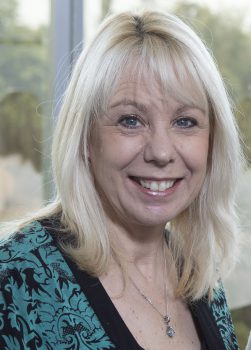 Palliative treatment of wounds has a primary goal of giving patients back control of their lives, said Jane Bourke, a palliative care nurse with EPC, who helped develop the tool.
"Non-healing goals may better accommodate objectives that facilitate the highest level of independence and dignity possible," Ms Bourke told Australian Ageing Agenda.
"Our tool allows us to develop an individual wound management care plan incorporating the client and carer concerns surrounding body issues, emotional distress and social circumstances."
Wound care expert Professor Bill McGuiness from Latrobe University mentored the team's initial work, which began three years ago.
"Our pre and post evaluation shows patient and staff acceptance," Ms Bourke said.
"It's been totally effective in getting our teams to look beyond the wound, and assess its impact on the patient."
Call for research and collaboration
This pioneering Australian work is occurring at the same time as international wound care experts are calling for more research and co-operation between palliative and wound care.
Leading wound care expert Keryln Carville from Curtin University and Silver Chain said the latest International Pressure Injury Guideline had dedicated chapters on the assessment, management and prevention of pressure injuries in the aged care and palliative populations.
"Pressure injuries in hospice and aged care are largely preventable despite some patients being unable to tolerate movement," Professor Carville told AAA.
She said Silver Chain provided clients with wound care products as required for optimal client outcomes and symptom management.
"In Australia we should be able to access a huge range of support services, wherever the patient is located. Prevention of further skin injuries is a fundamental principle of good care."
While a national reimbursement scheme for wound care products in aged care and community settings would be wonderful, palliative care and the management of symptoms should be guided by best evidence, Professor Carville said.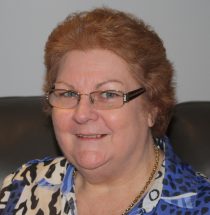 The maintenance of skin integrity is critical to the quality of care and the quality of life of aged care residents, said Pam Bridges, a consultant and president of professional development network Nurses in Management Aged Care.
"Palliation makes an already complex area more so," Ms Bridges told AAA.
"Finding the right balance of interventions and products used is challenging as is access to specialist resources and advice."
Ms Bridges said she looked forward to an ongoing dialogue about this difficult issue.
"The new tool from Eastern Palliative Care looks very interesting and we look forward to hearing more about it in the future."
Wound Awareness Week runs from 16 to 20 October.
Comment below to have your say on this story
Send us your news and tip-offs to editorial@australianageingagenda.com.au 
Subscribe to Australian Ageing Agenda magazine and sign up to the AAA newsletter