In this story:
Churches of Christ launches Cyclone Pam appeal
Conference to tackle taboos on sex and ageing
Collaborative approach to bolster staff learning
Project to develop aged care resources for deafblindness
Churches of Christ launches Cyclone Pam appeal
A major provider that has staff on the ground in Vanuatu providing medical assistance to those affected by Tropical Cyclone Pam has established an appeal and is calling on Australians to "support our island neighbours in their darkest of hours."
Churches of Christ in Queensland, through its medical air arm, has had health workers and volunteers in Vanuatu since the cyclone struck.
Gerry Weatherall, chief mission development officer of Churches of Christ in Queensland, said the Medical Santo clinic in Vanuatu's Luganville area was spared from the destruction and the team had been able to immediately respond to the emergency medical needs as part of the Vanuatu Government response.
Churches of Christ in Queensland placed a call out to its staff across Queensland and Victoria for registered nurses who would be willing to travel to Vanuatu to assist if required.
It also launched a Cyclone Appeal this week to raise funds for those who have been impacted. Funds are also required to cover the cost of travel across the islands to administer support and evacuation to the hospital on Santo.
The appeal is also raising funds for those affected by Cyclone Marcia which saw thousands of Queensland properties damaged, more than 350 homes destroyed and over 69,500 families impacted.
Donations can be made to the Cyclone Appeal website or by calling 1800 600 900.
Conference to tackle taboos on sex and ageing
A community conversation about the largely unspoken issues around sex and ageing is long overdue, say the organisers of the inaugural international Let's Talk About Sex, Relationships and Intimacy as We Age conference.
Hosts Alzheimer's Australia Vic and COTA Victoria said the event would challenge the assumptions, taboos and stereotypes surrounding older people and sexual intimacy.
Sue Hendy, CEO COTA Victoria said society had a tendency to shy away from discussing the need and desire for intimacy amongst older people. "The failure to acknowledge that we continue to be sexual beings as we age has left many deprived of their right to a satisfying and fulfilling sex life," she said.
Maree McCabe, CEO Alzheimer's Australia Vic, said the risk of developing dementia increased with age, therefore the topic of sex and dementia and the unique challenges this presented would be a key area of focus throughout the conference.
The two-day event will hear speakers from medical and allied health, education, government and aged care.
The closing date for abstracts is 22 April. Early bird registrations close on 10 June.
For more information visit the conference website, email [email protected] or call 03 9417 0888.
Collaborative approach to bolster staff learning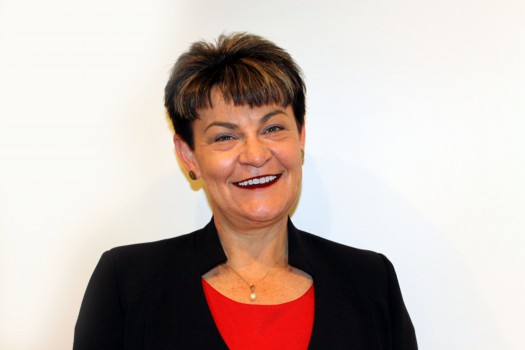 UnitingCare Ageing and Aged Care Channel (ACC) have announced a new collaborative approach to learning which has been described as "leading the way for professional development for staff in aged care."
UnitingCare Ageing has become the first aged care organisation to incorporate ACC's high-quality learning content into customised learning modules for its staff.
Toni Donaghy, UnitingCare Ageing learning and development manager, said the provider was excited to collaboratewith the ACC to provide staff with the customised learning modules. She said the provider was "committed to providing as many growth and professional development opportunities as we can for our staff and will be encouraging all staff to take advantage of the new modules."
Russell Bricknell, chief executive officer of ACC, said: "This is an exciting time as we continue to grow our own brand with large organisations who will contribute significantly to the first class learning outcomes for their staff, and ultimately the people they care for."
The ACC content to be included as additional learning modules will cover diverse subject areas such as sexuality and the older person, dignity in care and night-time dementia care.
Project to develop aged care resources for deafblindness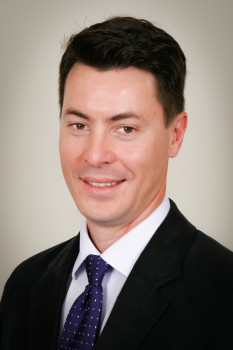 A new project 'Ending the Isolation' will assist aged care staff to identify when a person has a combination of a vision and hearing impairment.
Senses Australia, a disability service provider, received funding in the latest round of Aged Care Service Improvement and Healthy Ageing Grants to undertake the Australia-wide project.
Matthew Wittorff, Senses Australia's manager deafblind services and the lead researcher in the project, said age-related dual sensory loss, or deafblindness, is an isolating disability for the growing ageing population.
"It is our goal to educate and create resources for people working in the aged care industry, so that they can support those they are providing services and care to so these people do not feel alone. This is something that has never been addressed before within the aged care sector," said Mr Wittorff.
The two-year project will include the development of a screening tool, prevalence rates within Western Australia will be determined, and resources and information packages will be developed for the aged care sector nationally.
Have we missed something? Send us your tips to [email protected]