In this story:
Stockland and Opal start work on Cardinal Freeman facility
Australian Unity purchases Elderslee Retirement Village
Technology embedded in BaptistCare's new Canberra facility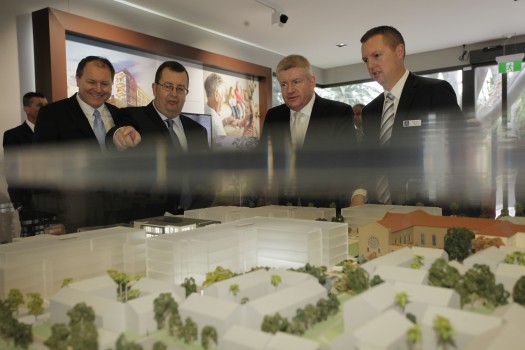 Stockland and Opal start work on Cardinal Freeman facility
Stockland and Opal Specialist Aged Care last week marked the start of construction on a $33 million, four storey, 133-bed aged care facility within Cardinal Freeman at Ashfield in Sydney's inner west.
As Australian Ageing Agenda has reported, Stockland and Opal formed a strategic partnership to provide a 'continuum of care' at Cardinal Freeman and other selected villages throughout Australia.
Opal managing director Gary Barnier said the two organisations' philosophy was to give older residents the option of moving into higher care accommodation if and when the need arose, without having to relocate away from their village, family and friends.
"Opal is committed to growth in Sydney through the provision of affordable, high quality residential aged care, especially in the inner west and western Sydney, where we have six homes in development," said Mr Barnier. "This development at Cardinal Freeman and our partnership with Stockland, in particular, shows our commitment to innovation supported by progressive government policy."
The aged care facility will complement Stockland's surrounding $160 million development of The Residences at Cardinal Freeman. Stockland is transforming the four-hectare site into a 240 apartment "vertical village spread across seven boutique buildings".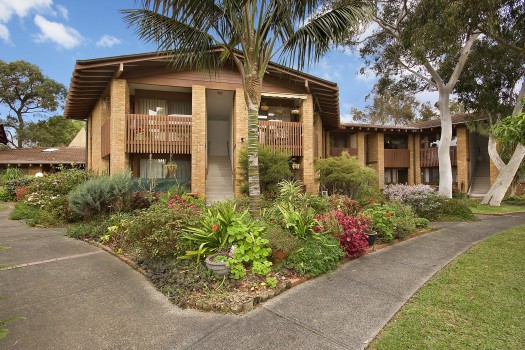 Australian Unity purchases Elderslee Retirement Village
Australian Unity recently announced it had added Elderslee Retirement Village to its portfolio of retirement communities following its purchase from the Elderslee Foundation.
Elderslee Retirement Village, located in Bateau Bay on the NSW Central Coast, has been managed by Australian Unity on behalf of the Elderslee Foundation for a number of years.
The village consists of 96 studio, one, two and three bedroom independent living units and a community centre.
Australian Unity Retirement Living CEO Derek McMillan said that with the company owning nearby villages Kiah Lodge and Karagi Court, bringing Elderslee into the group allowed it to fully integrate the company's operations.
"The Central Coast is one of the most popular retirement destinations in NSW. Being able to offer people not just one but three retirement living options that allow them to pursue the lifestyle that meets their physical and social needs align strongly with our vision," Mr McMillan said.
John Graham, director of the Elderslee Foundation, said that proceeds from the sale of the village would provide funds for a proposed wellbeing centre to provide services for Elderslee residents and the community.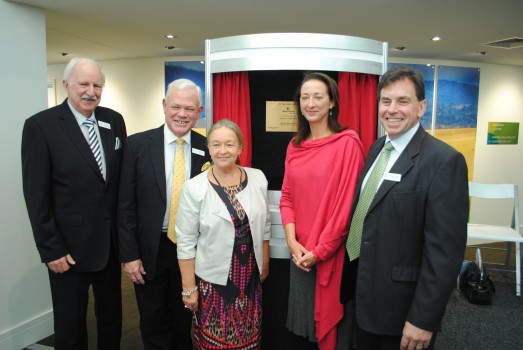 Technology embedded in BaptistCare's new Canberra facility
A children's playground, day spa and cinema are among the features of BaptistCare Griffith, a new aged care facility in Griffith, Canberra, which opened recently.
BaptistCare general manager residential services Paul English said the facility would provide much-needed aged care services to the seniors of Griffith and surrounding suburbs.
The facility will be home to 160 residents and will offer all levels of care, as well as specialised dementia care and palliative care, he said.
Mr English said the facility "sets a new benchmark" for BaptistCare with the integration of leading assistive technology. "This new technology will increase the level of communication between residents and care staff to ensure every need is met," he said.
The facility's amenities also include a wellness clinic and hair salon.
Have we missed something? Send your news for Noticeboard to editorial@australianageingagenda.com.au