At Micare's Avondrust Lodge in Carrum Downs, Melbourne, palliative care is part of the first discussions a prospective new resident has with the aged care facility.
Micare (shortened from Migrant Care) is the new organisation that resulted from the merger of DutchCare and New Hope Foundation last year.
More than half of the facility's admissions now are people whose care requires a palliative approach, says Ann Van Dam, facility manager.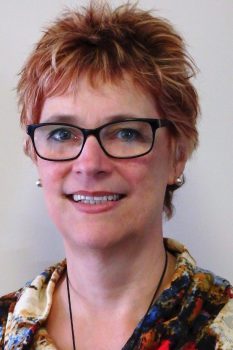 "An increasing number are being referred from hospital where the elder is not able to go back home, or from rehabilitation where palliative care is not offered," she said.
When an older person considers or enters Avondrust Lodge, the facility's clinical care co-ordinator discusses a palliative approach with them and their family.
"We have a meeting with all our relevant staff – enrolled nurses, personal carers, doctors – to ensure there is an advance care plan in place," said Ms Van Dam.
The ACP is continually reviewed and updated in consultation with family, giving them a opportunity to change its details, she said.
The family involvement continues and when the person is approaching the end of life all family members are encouraged to visit as frequently as they wish, including overnight stays, as long as it doesn't disturb the resident, she said.
"We have good doctors who generally come frequently including after-hours. A staff member or volunteer will sit with an elder if a family member isn't present. They're never left alone if this is the wish of the elder," she said.
Approach to end of life 
As DutchCare had long followed the Eden Alternative philosophy of care the approach informs much of Avondrust's attitudes to palliative and end-of-life care.
For instance, based on the Eden Alternative, Avondrust trains all staff in palliative care issues including dying and death, and how to deal with grief.
When a resident dies, a special quilt and a flower is placed over their body; the resident leaves "through the front door as this is where they entered" and the family walks behind while the staff forms a guard of honor.
This has shown to be a great support to the grieving families, said Ms Van Dam.
More focus on palliative care needed
Ms Van Dam believes there should be more palliative care content and training in certificate III and IV courses, to respond to the new realities of aged care.
"They need to be trained to have the skills and understanding to assist more with palliation and with dying."
She is also concerned about the ageing of her workforce and its impact on care.
"We've had a lot of staff for 15 to 20 years and many are soon to retire. The work is becoming too hard for them physically."
National Palliative Care Week runs 21-28 May and this year focuses on aged care. 
Comment below to have your say on this story
Send us your news and tip-offs to editorial@australianageingagenda.com.au 
Subscribe to Australian Ageing Agenda magazine and sign up to the AAA newsletter