Aged care provider peak bodies are calling on the major parties to commit to providing tangible and immediate support for the aged care sector and older Australians in their election policies.
The 2019 federal election will take place on 18 May.
In its election statement released this week, Aged and Community Services Australia has asked political parties to respond to five priorities it says can be acted on before the aged care royal commission finishes its inquiry.
ACSA is calling for the elected government to:
extend the short-term 9.5 per cent funding injection into residential care and tie it investment in staffing, training and other workforce matters based on local and organisational needs
boost level 3 and 4 Home Care Packages by 40,000 in 2019-20
increase the rural and remote supplement by $10 per day
add dental hygienists and oral health therapists to the Medicare Benefit Schedule
bring forward a 30 per cent increase to the homelessness supplement in 2019-20.

Patricia Sparrow
ACSA CEO Patricia Sparrow said ACSA was seeking a response from all political parties on how they would address these priorities before the aged care royal commission delivered its recommendations.
"The government has responded to increased scrutiny of aged care with a number of compliance and regulatory initiatives, but the hard reality is that so far we've really only seen stop gaps," she said.
While some complex challenges in aged care required the consideration of the royal commission, there are other urgent and practical solutions that government could act on now, Ms Sparrow said.
"We can't use the royal commission as an excuse to delay urgent reforms that will improve aged care right now."
The CEO of fellow aged care peak Leading Age Care Services Australia, Sean Rooney said neither major party had made a significant aged care policy announcement despite both saying they were committed to improving the aged care system.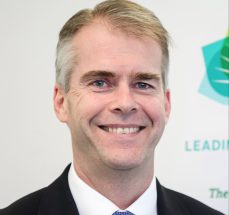 "In announcing the royal commission, the Prime Minister committed to providing older Australians with access to care that protects their dignity and recognises the vital contribution they have made to the nation and our society," Mr Rooney said.
However, since the announcement of the royal commission, both parties have been silent about their commitment to aged care, he said.
"Their silence is alarming because we've heard nothing about what's happening for the nearly 130,000 older Australians on the home care waiting list, only silence about the 42 per cent of residential care facilities operating at a loss and nothing about investing in the aged care workforce.
"Older Australians and those that care for them deserve real vision and commitment from the next government of this country and they and their loved ones have a right to know where the parties stand on aged care before they head to the ballot box," Mr Rooney said.
Related coverage
All parties must commit to aged care this election
Comment below to have your say on this story
Subscribe to Australian Ageing Agenda magazine and sign up to the AAA newsletter