Aged care provider peak bodies have raised concerns about the sector's unsustainability in the wake of StewartBrown's recent report showing a further decline in financial performance.
StewartBrown's latest Aged Care Financial Performance Survey found 51 per cent of the 984 residential aged care homes surveyed operated at a loss in the quarter ending September 2019 (read our backgrounder here).
The single biggest issue in relation to residential care is the unsustainable financial losses attributed to the provision of care, the report said.
"The recoupment of everyday living costs continues to be a financial concern for approved providers," StewartBrown said in the report.
For the quarter, everyday living costs exceeded revenue by $8.25 per bed day, which is $1.32 worse than the same period in 2018, the report found.
The everyday living result, which is revenue from the Basic Daily Fee and additional services less expenditure, has declined over the past seven years by an average of $5.86 per bed day.
StewartBrown said there were opportunities to charge additional optional services to residents but there are challenges, such as supported residents without the financial means to pay for such offerings.
The provider peaks are united in their calls for immediate action.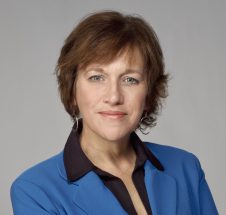 Aged and Community Services Australia CEO Patricia Sparrow said the results showed an ongoing decline.
"We now have 51 per cent [of homes operating at a loss,] which is a majority of residential aged care providers now. This is no longer something that we can say is a few inefficient providers. This is a system wide issue that needs to be addressed," Ms Sparrow tells Australian Ageing Agenda.
"It's an ongoing continual decline and there is nothing being done to halt it," Ms Sparrow said.
Providers are struggling because of the rise in the cost of everyday living, she said.
"That figure shows the gap that's continuing to emerge from us not having funding that matches the cost of care," Ms Sparrow said.
"We get paid less than what our costs are increasing by. The $8.25 is not coming from anywhere. It is having to be found."
Calls for more funding
Ms Sparrow called for an injection of funding into residential care to ensure that services remained open and stayed sustainable.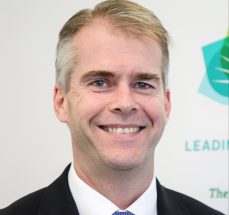 Leading Age Services Australia CEO Sean Rooney echoed her calls for additional funding.
"The report reflects exactly what we are hearing from across the nation – that without additional funding, home closures will rise and further necessary investment in the sector is at serious risk," Mr Rooney told AAA.
"This is unsustainable and highlights the importance of LASA's call for an extra $1.3 billion over the next 18 months. We calculate this would reduce the number of loss-making providers to 30 per cent," Mr Rooney said.
He said the report emphasised that residential aged care was underfunded and that financial challenges were putting care at risk.
Aged Care Guild national policy manager Nicholas Brown said the results highlighted an unsurprising decline in financial performance.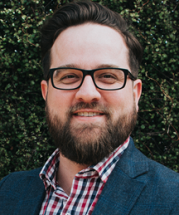 "The results reinforce the need for Government to develop and implement a long-term and holistic plan for aged care, to ensure senior Australians have access to the services they need and deserve, now and into the future," Mr Brown told AAA.
"It is disappointing that we could be in a very different position had Government acted on the numerous reports and reviews it had access to previously," Mr Brown said.
Other residential aged care results
$180.99 – the average Aged Care Funding Instrument per bed day for survey participants, up from $176.80 the same period in 2018
a loss of $582 – the average net profit before tax per bed per annum for survey participants, down from a profit of $1,513 in 2018
3.29 – total care hours per resident per day, up from 3.17 in 2018.
Access the report here.
Comment below to have your say on this story
Subscribe to Australian Ageing Agenda magazine and sign up to the AAA newsletter