The aged care industry's peak bodies have united to launch a campaign that aims to use the power of senior voters in key marginal seats to drive the Australian Parliament to implement the big reforms needed.
The 'It's Time to Care about Aged Care' campaign, which includes television advertising, targets 15 marginal electorates where over 800,000 older Australians live. The campaign is an initiative of the Australian Aged Care Collaboration, a new alliance of six aged care peak bodies representing 1,000 organisations who deliver 70 per cent of government-subsidised aged care services to 1.3 million Australians.
The AACC is calling for an urgent overhaul of the design, objectives, regulation and resourcing of aged care so older people can get the services they need and deserve.
It listed key problems as the failures of successive federal governments over 20 years to act on more than 20 independent reports finding a need for major reform and Australia's spending on aged care (1.2 per cent of GDP) compared to comparable countries (2.5 per cent) and leaders Denmark and Sweden (more than 4 per cent).
Campaign targets 15 seats
The campaign includes a 30-second advertisement, which explains the challenges of the current system and calls for people to sign a petition for change.
There's a complementary report detailing the funding and workforce challenges and the communities most at risk if the issues are not addressed.
The report identifies 30 members of the 151-member Federal Parliament who represent the oldest Australian communities by age, which the AACC said "have the greatest obligation to fix the system".
Of these 30 members, 15 hold marginal seats that collectively have almost 815,000 voters aged over 55, and some only hold them by a few hundred votes, the report shows.
They include Labor member Fiona Phillips, who has the second largest proportion of voters over the age of 55 (54 per cent) in her electorate in Gilmore in regional NSW, held with a 1.3 per cent margin.
Also in regional NSW, National MP Pat Conaghan has a margin of 3.4 per cent in the seat of Cowper, which has the fifth highest proportion of over-55s (51 per cent).
Health and aged care minister Greg Hunt also makes the list. He holds the seat of Flinders in metropolitan Victoria with a margin of 2.8 per cent and has the eighth oldest electorate with 50.7 per cent of voters aged 55 and over.
Calls for change
The AACC comprises:
Aged and Community Services Australia
Anglicare Australia
Baptist Care Australia
Catholic Health Australia
Leading Age Services Australia
UnitingCare Australia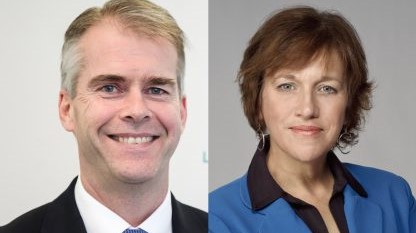 LASA CEO Sean Rooney said these 30 MPs have the greatest opportunity to represent the needs of their communities.
"These MPs have the opportunity to truly achieve something great – and avoid the mistakes of the past – by creating a sustainable and equitable aged care system that will stand the test of time," he said.
ACSA CEO Patricia Sparrow said Australia could not add to the 20 years of missed opportunities and let the royal commission's final report pass without real action.
"Enough is enough – Australia should no longer accept the drip-feed of piecemeal rescue packages and ad-hoc changes," Ms Sparrow said.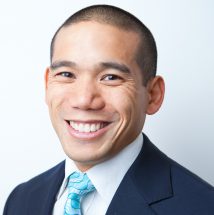 CHA CEO Pat Garcia said Australia has failed to prioritise the needs of our older Australians for too long.
"That has to change," Mr Garcia said.
He said CHA members were proud to be part of a sector-wide campaign to free aged care from the too hard basket.
"We are issuing a challenge to this Parliament to tackle the problems by initiating bold reforms that will enable Australians to age with comfort and dignity. We cannot afford to wait any longer."
Access the report here and sign the petition here.
Comment on the story below. Follow Australian Ageing Agenda on Facebook, Twitter and LinkedIn, sign up to our twice-weekly newsletter and subscribe to AAA magazine for the complete aged care picture.