Codesigned, evidence-based and integrated services are the key to using technology and innovative care models to improve the independence of older people living at home, an aged care executive has told Australian Ageing Agenda.
Bolton Clarke teams support thousands of people every day with post-acute services to speed recovery times and reduce the risk of readmission to hospital, said Deidre McGill, the organisation's executive general manager of At Home Support.
"We work with clients using a wellness and reablement approach and plan services based on individual needs and priorities. This is supported by a focus on connected care services and on partnering with communities and other health providers," Ms McGill told AAA ahead of her appearance at Victorian Healthcare Week later this month.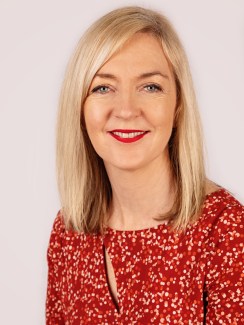 On day one of the event's two-day Aged Care Transformation conference, Ms McGill will talk about leveraging technology and care model innovation to improve senior independence and outcomes.
"Working with customers to codesign services, drawing on the latest research and clinical knowledge and connecting with other services and providers are critical. We need integrated and connected care and support services based on the things people tell us they need," she said.
With its research Institute and strong history of nursing care, Bolton Clarke does a lot of work to translate research into quality outcomes, said Ms McGill. This includes intergenerational programs, new technology to help people stay independent at home, technology to support remote diagnosis and programs that help people with dementia stay independent.
"We have been expanding our award-winning InTouch digital independence system, which has now been installed in 2,437 client homes," said Ms McGill. "To expand this capability, we have introduced the new InTouch Go system featuring GPS location tracking, enhanced falls detection technology, 24/7 emergency response and two-way communication outside the home."
The provider has also rolled out the Enabling Choices electronic conversation tool across at home support services. It helps health professionals have conversations with clients and carers and negotiate risk in areas like self-care, mobility and driving, Ms McGill said.
The Partnership in iSupport Program, in collaboration with Flinders University's Caring Futures Institute, provides online education to equip informal carers with skills, knowledge and access to support.
Another area in focus is social connection. "Community care providers noted that following Covid-19 restrictions, social isolation increased among older people living in the community with associated increases in frailty indicators, falls and hospitalisations," Ms McGill said. "We have adopted multiple strategies to address this across our services and in the broader community and have made it a central pillar for our research teams."
These include the organisation's:
HOW-R-U? corporate volunteer program, which has delivered more than 38,400 minutes of telephone support to clients and retirement village residents to help them feel more socially connected
SHARE storytelling program incorporating research and practical projects within services to create meaningful connections across generations – students from seven Australian universities across nine different degrees are currently involved
other intergenerational story-telling programs with primary and high-school students working with retirement living and residential aged care residents.
Social prescribing pilot underway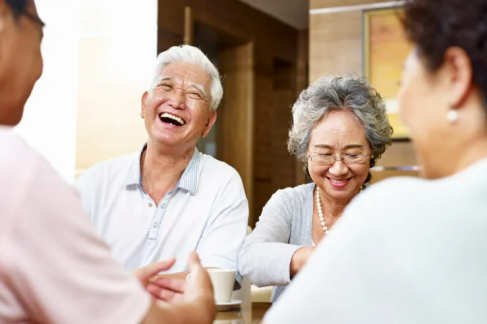 Bolton Clarke has also launched its Connect Local social prescribing pilot in Glen Eira in south-eastern Melbourne, Ms McGill said.
"The model is developed in partnership with local older people, primary health providers and community organisations and uses trained community connectors and a social prescribing approach to link people with services and activities to build social connection and promote wellbeing."
Delegates at the Aged Care Transformation conference at Victorian Healthcare Week will hear more on this pilot from Ms McGill, who is also appearing on a panel discussing aged care services for the modern aged care consumer.
On her vision for a modern, wellness-oriented aged care service, Ms McGill highlighted that how people think about ageing was changing.
"Australians are living longer and in better health, which represents great opportunities to help people age well. We need to start early with helping people live active and healthy lives," she tells AAA.
"We also need to be working hard at helping people build and maintain social connections – helping people stay healthy but also looking beyond medical models to the other things that are so important to wellbeing, like social connection and having the opportunity to keep playing a meaningful role in your community."
Victorian Healthcare Week is running 18-19 October at the Melbourne Convention and Exhibition Centre
Australian Ageing Agenda is a media partner of Victorian Healthcare Week
Comment on the story below. Follow Australian Ageing Agenda on Facebook, Twitter and LinkedIn, sign up to our twice-weekly newsletter and subscribe to AAA magazine for the complete aged care picture.