A focus on the person rather than their behaviour is a key message from leading experts at this week's national dementia conference in Melbourne.
The biennial conference hosted by Dementia Australia, which changed its name from Alzheimer's Australia on Wednesday, features local and international experts presenting over three days to more than 700 delegates.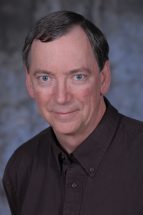 Dr Cameron Camp, director of research at the Center for Applied Research in Dementia in Ohio, USA, applies the principles set out by Italian doctor and educator Maria Montessori in his work with people living with dementia.
Dr Montessori's principles are based on self-directed activity, hands-on learning and collaborative activity where people living with dementia work in groups and individually to develop their maximum potential.
Under a Montessori method of dementia care, the use of anti-psychotic drugs to reduce aggressive behaviour can be significantly reduced, Dr Camp said.
Dr Camp said a person's life was defined by what they do.
"Think about all of the things you have to accomplish each day … all the errands you have to run, the dinner you need to cook, the deadlines at work you have to meet. These are the activities that make up our lives and define who we are," Dr Camp told delegates.
Involving people living with dementia in activities helps provide meaning to their lives meaning they are active rather than passive participants, he said.
Dr Camp said person-centred care using the Montessori method also benefitted care homes as staff satisfaction increased and turnover decreased.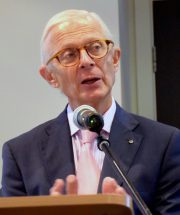 Scientia Professor Henry Brodaty, co-director of University of New South Wales' Centre for Healthy Brain Ageing, highlighted his message that person-centred care helped reduce aggressive behaviour in people living with dementia and also reduced the need for the prescription of anti-psychotic drugs.
In his presentation, the world-leading dementia researcher discussed the use of novel strategies such as humour therapy, volunteers, Montessori, music, singing, dance therapy and the integration of kindergarten and nursery visits into dementia care.
There are five keynote presentations and 10 concurrent sessions from people living with dementia and their carers, which is more participants living with dementia than at any conference in the event's 17-year history, Dementia Australia said.
They included dementia advocate Christine Bryden, who opened the conference and also spoke about the part that she played in designing a dementia-friendly ward at Caboolture Hospital, north of Brisbane, and Kate Swaffer, who was diagnosed with dementia at the age of 49.
Ms Bryden and Ms Swaffer have taken an active role in speaking on behalf of people living with dementia worldwide.
The conference concludes today.
Comment below to have your say on this story
Send us your news and tip-offs to editorial@australianageingagenda.com.au 
Subscribe to Australian Ageing Agenda magazine and sign up to the AAA newsletter