Worker representative group Health Services Union is calling for an aged care sector wide audit to investigate instances of underpayment after two large operators admit to underpaying staff.
The call comes as BaptistCare NSW and ACT becomes the second aged care provider in a week to enter into an enforceable undertaking with the Fair Work Ombudsman to resolve self-reported pay issue issues.
BaptistCare said it miscalculated leave loading for shift workers between 1 December 2011 and 12 July 2018, affecting 2,140 staff and resulting in $1.2 million in underpayments and $1.37 million in overpayments.
The error was discovered during a detailed review into annual leave entitlements for shift workers in July 2019, BaptistCare said in a statement on Tuesday.
"The findings of this review prompted BaptistCare to self-report to the Fair Work Ombudsman in November 2019 to ensure transparency as an organisation and to advise we were correcting these irregularities," BaptistCare said.
It follows a similar undertaking announced last week with fellow New South Wales aged care provider Uniting, who is back-paying 9,561 workers a total of $3.36 million for underpayments made from 2013 to 2019.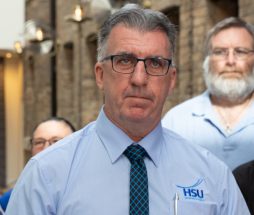 Health Services Union national president Gerard Hayes called for an immediate audit into wage payments of aged care workers.
"A sector-wide audit would uncover the incidence of underpayment and set new norms for the aged care industry," Mr Hayes told Australian Ageing Agenda.
"If large and sophisticated operators such as BaptistCare and Uniting are making million-dollar mistakes in their payroll, you can be sure others are as well," he said.
BaptistCare has been ordered to pay a $40,000 penalty for the payment errors. However, Uniting does not have to pay a fine for its underpayments, the Fair Work Ombudsman said.
"Each matter turns on its own facts – and the scale and nature of the contraventions for this matter, the level of the cooperation and the fact that this is a registered charity providing important community services on a not-for-profit basis meant that not requiring a contrition payment was appropriate for this matter," a spokesperson for the Fair Work Ombudsman told AAA.
Mr Hayes said that the penalties needed to be higher and stricter to prevent other aged care providers from underpaying staff in the future.
"The HSU believes wage theft should be made a crime, with appropriate sanctions to deter this behaviour. We understand honest mistakes are sometimes made. But when the penalty is less than 4 per cent of the underpayment, employers are likely to adopt a catch us if you can mentality," he said.
Aged care workers earn a modest income but do some of society's hardest work, Mr Hayes said.
"The fact they are being ripped off on basic entitlements like leave and superannuation is unforgivable," he said.
BaptistCare said it has reimbursed all staff entitled to back payments while employees who received overpayments were not required to repay the provider.
"BaptistCare sincerely apologises for this unintentional oversight and remains committed to ensuring our people receive their correct entitlements at all times.
"Since identifying and investigating the miscalculation of leave loading for shift workers last year we have taken responsibility and done the right thing by our people to ensure no one is left out of pocket.
"We have also invested in our systems and processes to ensure ongoing compliance with Fair Work regulations," a spokesperson from BaptistCare said in a statement.
Comment on the story below. Follow Australian Ageing Agenda on Facebook, Twitter and LinkedIn, sign up to our twice-weekly newsletter and subscribe to AAA magazine for the complete aged care picture.