The Department of Health is seeking feedback on a discussion paper to inform a future scheme for regulating aged care workers.
Such a scheme aims to improve the quality and safety of aged care, enhance the protection and choice of consumers, protect the rights of workers and minimise the cost to all stakeholders, the paper said.
The Aged Care Worker Regulation Scheme Consultation paper, which was released last week, highlights how aged care workers are currently screened and regulated and the subsequent limitations.
It also details features of existing and comparable screening and registration schemes such as minimum qualifications, ongoing professional development, criminal history assessments and English language proficiency.
The consultation responds to several inquiries and reports in the last five years recommending a screening or registration scheme for aged care workers.
Most recently, the Royal Commission into Aged Care Quality and Safety Senior Counsel Assisting Peter Rozen called for unregulated aged care workers to be subject to registration and minimum qualifications (read our story here).
Concerns among stakeholders include that unsuitable workers can move between providers and care settings and that critical staff including personal care workers do not have adequate qualifications or skills, according to the paper.
The consultation paper:
outlines the objectives of any new worker screening or registration scheme
identifies key issues a worker screening or registration scheme could potentially address
describes models used in related sectors, such as health and disability
proposes various features and options for a worker screening or registration scheme
seeks feedback on the options and issues.
Leading Age Services Australia CEO Sean Rooney said LASA supported the concept of an aged care worker regulation scheme.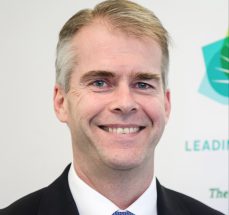 "It is imperative the people who deliver care and services across aged care are acknowledged for their qualifications, work and dedication," Mr Rooney told Australian Ageing Agenda.
"A well-designed scheme will help ensure a stream of suitable people come into the care sector, at a time when staffing rates are forecast to grow strongly. It will streamline access to care careers and contribute to the professionalism required to maintain and improve standards," Mr Rooney said.
Mr Rooney said LASA would be participating in the consultation and he encouraged other stakeholders to contribute to the development of the scheme.
The health department is seeking input from all individuals and organisations with an interest in the aged care sector.
The consultation's online survey closes on 29 June.
Access the consultation paper and survey here.
Comment below to have your say on this story. Subscribe to Australian Ageing Agenda magazine and sign up to the AAA newsletter