The Department of Health is funding a free national sign language interpreting service for senior Australians who are deaf, deafblind or hard of hearing and receiving or wanting to access aged care services.
The face-to-face, online and remote services aim to improve consumers' interactions with My Aged Care, aged care assessors, service providers and related organisations seven days a week, Minister for Aged Care Richard Colbeck announced on Wednesday.
The department has allocated $7.5 million over two years, 2020-21 and 2021-22, for aged care interpreting services and translation of key COVID-19 and aged care documents into Auslan videos and braille, a spokesperson for Mr Colbeck told Australian Ageing Agenda.
The initiative will be delivered by Deaf Services' interpreting service Auslan Connections, which provides interpreting and translation services to the Deaf community and commonwealth and state governments.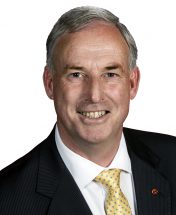 Mr Colbeck said the free service would make the aged care system far more accessible for people who are deaf, deafblind or hard of hearing.
"It will ensure that these people can participate in the assessment, planning, and review of their care – something which may have been more difficult in the past," Mr Colbeck said.
Deaf Services CEO, Brett Casey, said this was a major accessibility milestone for Deaf seniors, many of whom have not had regular access to information in their primary language.
"Deaf Services has stood hand in hand with the Deaf Community as they have advocated for interpreting for seniors," Mr Casey told AAA.
"For many Deaf Australians, English is their second language behind Auslan and this announcement will ensure that they, along with all seniors who use sign language to communicate, will have equal access to [aged] care in their preferred language without the added financial and administrative burden of finding an interpreter."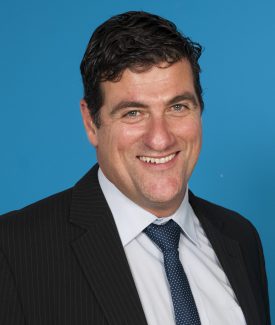 There has been a significant funding gap since the introduction of the National Disability Insurance Scheme, which seniors are exempt from, he said.
"Since 2018, Deaf Services has worked to bridge this gap by delivering interpreting for seniors free of charge."
This commitment creates a sustainable model for this support, Mr Casey said.
Certified interpreters will be able to provide Auslan, Aboriginal and Torres Strait Islander languages, American Sign Language, International Sign Language, signed English for deaf or hard of hearing consumers, tactile signing and hand-over-hand for deafblind users.
Both face-to-face and online interpreting, including on-demand video remote interpreting, will be on offer nationally, seven days a week and after business hours when required.
All aged care provider can access service
The Department of Health announced on Thursday that all aged care providers and assessment organisations are on a list of authorised users to access the free sign language interpreting services.
When an organisation contacts the sign language interpreting service for the first time to organise an appointment for a client, further information about the organisation will be collected to fully register your organisation on the booking platform, the department said.
Once registered, provider will receive a booking code to use for each interpreting service booking. Bookings can be made on behalf of clients through Auslan Connection's booking service.
Auslan Connections is a joint venture between Deaf Services and Expression Australia.
Contact Auslan Connections on 1300 010 877, interpreter.bookings@deafservices.org.au, 07 3892 8511 (fax) or 0407 647 591 (SMS).
The department said the service would be available from later this month and further information will be on the department's website soon.
Comment on the story below. Follow Australian Ageing Agenda on Facebook, Twitter and LinkedIn, sign up to our twice-weekly newsletter and subscribe to AAA magazine for the complete aged care picture.