The federal government spent $5.1 billion on home care and home support services in the past year, new figures show, up from $4.5 billion in 2016-17 and $3.8 billion five years ago.
The amount represents about a third of the total aged care expenditure of $18.4 billion for the last financial year, the Productivity Commission's Report on Government Services released on Tuesday shows, increasing from $17.6 billion the previous year.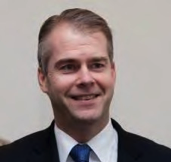 The report shows in the last financial year almost one million older Australians (958,854) were receiving home care, including 830,272 who were getting support through CHSP and HACC and 128,582 on Home Care packages.
A total of 765 416 clients were getting CHSP, a similar figure to the 767,774 in 2016-17.
The report also says 42 per cent of older people started home care within three months, although this figure relates to those approved under the new increased consumer choice regime introduced at the end of last February.
In 2017-18 over 90 per cent of home care and support providers reviewed met all expected standards of management, access and delivery, and user rights. However 5,779 complaints were received about aged care, of which almost 1,500 related to non-residential services including home care and flexible care.
Special needs groups
The report showed differences in the way various special needs groups were receiving home care.
Aboriginal and Torres Strait Islanders were over represented for level one and two home care packages and CHSP, but under represented in all other service types.
People from CALD packages were over represented among all HCP recipients, but under represented in all other types of services.
Residents of rural and remote areas were over represented among CHSP users but under represented in all other types of home support.
Transitional care
The report also showed that during 2017-18 there were 24,340 older clients of transition care, which helps older people regain physical and psychosocial functioning following a period of hospitalisation.
It is designed to maximise independence and avoid premature entry into residential care.
The average time spent in transition care was 8.5 weeks, and the commission reported an increase in physical function for clients after they left the program.
Short term restorative care, which is provided to people who have experienced a setback or decline in function without having been in hospital, was provided to 1,574 older people in the last year.
Meanwhile, a total of 234, 798 older people were in permanent care and 60 278 were in respite care in 2017-18.
The 121-day wait time for entry into residential care represented an increase from 105 days in 2017 and 84 in 2016.
The report says there were 180, 493 completed ACAT assessments in 2017-18 and 234 774 approvals for residential care and home care packages.
Industry says figures show need for high level HCP
Aged care minister Ken Wyatt said in a statement the report showed that the government's aged care funding was up to record levels.
Leading Age Services Australia CEO Sean Rooney said LASA recognised the government's increased investment but further increases in higher level home care packages were needed to ensure supply kept pace with community demands.
"Constraints on the supply of home care packages relative to demand are resulting in significant numbers of older Australians on the national queue being diverted to receive entry level care through the Commonwealth Home Support Program," he told Community Care Review.
"LASA renews its call on the Government to develop a sustainable funding strategy for home care.
"The Government needs to look closely at the needs of people on the national queue and at future demand to ascertain what level of additional packages will be required to meet people's needs and minimise waiting times into the future."
Subscribe to Community Care Review