The Prime Minister has called on providers to stop over restricting the visitors and freedom of people living in residential aged care as the number of residents with coronavirus exceeds 50 and fatalities hit double digits.
Prime Minister Scott Morrison said locking visitors out and confining residents to their rooms should only happen when there is an outbreak at the facility or its geographic area.
At the same time, at least 54 aged care residents have tested positive to COVID-19 in NSW (52), Queensland (1) and Tasmania (1), according to the Department of Health's latest figures.
Of those, 14 residents have recovered and 12 have died.
The most recent deaths are residents from Anglicare Sydney's Newmarch House in western Sydney, where a 92-year-old female passed away on Tuesday and a 93-year-old male and 94-year-old male died over the weekend.
As of 8pm Tuesday, 14 staff and 28 residents have tested positive at the facility, where a staff member said to be 'mortified' worked several shifts while infectious but without symptoms (read more here).
A 79-year-old Tasmanian resident of Melaleuca Aged Care in East Devonport was the only person to test positive after all aged care staff and residents at that facility, Eliza Purton Home for the Aged in Ulverstone, and Coroneagh Park in Penguin were tested for coronavirus last week.
National cabinet raises concerns over restrictions
Following Tuesday's meeting with the countries premiers and chief ministers, Prime Minister Scott Morrison said the National Cabinet was concerned about the impact of restrictions above those they recommended last month.
"There is a great concern that the isolation of elderly people in residential care facilities where they have been prevented from having any visits from loved ones and support people is not good for their wellbeing; is not good for their health.
"And so the national cabinet agreed that there needs to be a strong reminder that the national cabinet decision was not to shut people off or to lock them away in their rooms," Mr Morrison told a press conference.
He said the advice was that residents could have two visits a day in their rooms from close relatives and support people and be free to sit in common and outdoor areas at other times.
"Where further restrictions should be put in place in aged care facilities is where you may have an outbreak in that facility or indeed an outbreak in the area where that facility is located," Mr Morrison said.
"But those additional restrictions are the exception; not the rule."
NSW provider SummitCare started with limiting visitors but moved to a full lockdown some weeks ago as the pandemic escalated.
SummitCare chief operating officer Michelle Sloane said they would review the policy following the Prime Minister's announcement but would settle on a policy they deemed safe for residents.
"We are happy to generally go with recommendations but to date, having the closures have kept everyone safe," Ms Sloane told Australian Ageing Agenda.
"And we are a little bit hesitant given they haven't relaxed other policies outside of nursing homes to release it as this particular point.
"But we are open and we will review it clearly," she said.
Consumer advocates welcome advice
A group of peak consumer organisations has welcomed the Prime Minister's announcement and said it must pave the way for rolling back the excessive, inflexible and inhumane lockdown measures a minority of aged care facilities have implemented.
Council on the Ageing (COTA) Australia, Older Persons Advocacy Network (OPAN), National Seniors Australia and Dementia Australia wrote to National Cabinet on 8 April seeking a nationally consistent approach by all aged care providers following concerns some facilities were enforcing inflexible and insensitive restrictions.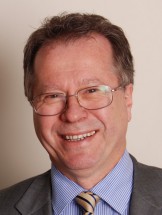 COTA chief executive Ian Yates said the reaffirmation of a sensible balance to the national guidelines on aged care provides stronger clarity on the need to implement them compassionately and with full consideration of the needs of individuals.
"Compassionate access, especially where there is a long held pattern of people providing care and support to their loved one in aged care must be permitted," Mr Yates said.
National Seniors CEO Professor John McCallum said excluding family visitors at the end of life of residents may remove a minor risk for service providers but it is simply inhumane and causes long-term distress.
Provider peaks push back
Non-profit aged care provider peak body Aged and Community Services Australia said the sector was taking strong action to control the spread of the virus and protect vulnerable residents.
ACSA CEO Patricia Sparrow said providers are complying with commonwealth and state directives and in some cases are making further restrictions based on individual circumstances including location and needs of residents.
"We have taken a very strong position in aged care because we are looking after vulnerable people," Ms Sparrow said.
"This is an unprecedented situation. Not all decisions will be perfect because we are balancing a serious pandemic with keeping people socially connected. There are increased mental and health supports available across Australia to try and limit the social isolation many are experiencing," she said.
Fellow provider peak Leading Age Services Australia continues to recommend a precautionary approach to visitor restrictions on a home-by-home basis to protect residents and staff from COVID-19.
LASA CEO Sean Rooney said providers and their staff were working with residents and families to protect them from infection, soothe their anxiety and support their physical, social and emotional needs as best they can.
"Providers are acutely aware of the stress and pressure visitor restrictions and other infection control measures place on residents, families and staff. Decisions to implement these measures are not taken lightly and are in place with the specific intent to save lives," Mr Rooney said.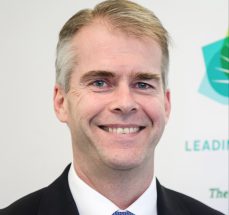 "Implied criticism of providers who have – in consultation with families and communities – taken more precautionary measures to protect residents and save lives have caused alarm and anger among the care sector," Mr Rooney said.
If providers in COVID-19 hotspots like Sydney had not gone beyond the official guidance when it was first issued there would likely have been more outbreaks in more facilities, he said.
The aged care royal commisison also previously raised concerns over the wellbeing of residents unable to receive visits from loved ones.
Comment on the story below. Follow Australian Ageing Agenda on Facebook, Twitter and LinkedIn, sign up to our twice-weekly newsletter and subscribe to AAA magazine for the complete aged care picture.