The Labor party has said it will recruit health workers from overseas to fulfil an election pledge to require registered nurses onsite in Australia's aged care facilities.
As part of a $2.5 billion aged care package aimed at improving conditions in the sector, the Labor party has committed to having a registered nurse operating around-the-clock in every aged care facility in the country from July 2023.
The announcement of an overseas recruitment drive follows questions over how Labor would – if elected – be able to provide the aged care sector with RNs onsite 24/7 when the industry is in the midst of a widespread staffing crisis.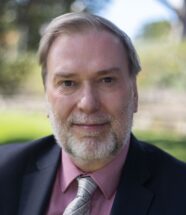 Speaking to Australian Ageing Agenda, Aged and Community Services Australia CEO Paul Sadler said a hiring campaign was much needed. "Aged care was already suffering a serious workforce shortage and low wages prior to the pandemic, attracting nurses and other aged care workers has become even more difficult through the pressures of the past two years," said Mr Sadler.

He added that the Australian Aged Care Collaboration previously called on the Federal Government to recruit foreign workers to fill vacancies on a short- and long-term basis "where a local workforce is not available."
Writing in the The Australian newspaper, Labor leader Anthony Albanese described the hiring of overseas workers as a "stopgap measure" to meet its promise to increase the number of registered nurses in aged care.
In the longer term, Mr Albanese said Australians would be hired to fill the onsite nursing positions, either through training or by extending working hours. "Now 80 per cent of nurses in aged care are currently working part time, they want more work, but they can't get it because of the way the sector is working," Mr Albanese wrote in The Australian.
Mr Sadler told AAA he welcomed the move. "We look to the next government to prioritise the creation and training of an Australian workforce via real wage increases and training to assist people into aged care."
Labor's nursing pledge – one of five announced during the Opposition leader's budget reply speech four weeks a go – surpasses recommendations made by the aged care royal commission, which called for at least one RN to be onsite 16 hours a day from July 2022 and at all times from July 2024.
In its response to the recommendations the Morrison Government committed to requiring an RN onsite at each facility for 16 hours a day from October 2023, and that the new Aged Care Act would set minimum staff time standards.
ANMF poll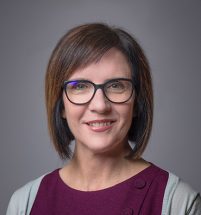 Meanwhile, in a recent poll conducted by the Australian Nursing and Midwifery Federation, its members indicated they would work in the aged care sector if there was a registered nurse onsite 24/7 in nursing homes.
More than 70 per cent of the 3,000 nurses polled said they'd join or return to the sector if there was a requirement for at least one registered nurse onsite at all times.
In a statement – released to coincide with the start of a Fair Work Commission hearing on aged care workers' wages – ANMF federal secretary Annie Butler said: "With fair wages in place and guaranteed minimum staffing ratios with 24-hour registered nurse presence, we can fix the aged care crisis."
Comment on the story below. Follow Australian Ageing Agenda on Facebook, Twitter and LinkedIn, sign up to our twice-weekly newsletter and subscribe to AAA magazine for the complete aged care picture.