An aged care CEO has written an open letter to the Federal Government to highlight the shortcomings of the aged care retention bonus and particularly its poor definition of direct care worker.
It has been just over three months since the government announced $235 million for a COVID-19 retention bonus for direct care workers in residential and home aged care as part of a $445 million funding boost for the sector.
Not long after aged care provider and worker representatives began calling for the bonus to be expanded to all residential aged care workers after it became clear only personal care workers, registered nurses, enrolled nurses and allied health workers were eligible.
Peninsula Villages CEO Shane Neaves said he was always disappointed about the retention bonus eligibility but didn't feel as a smaller independent not-for-profit provider he had the capacity to make a difference.
However, he said he has since realised the gravity of the funding gap and wanted to speak up.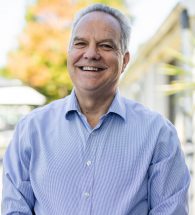 Another tipping point came when it was revealed the bonus is a grant funded scheme that involves a lot of paperwork and red tape to apply for, adding more resources at an already challenging time, Mr Neaves said.
"The sector is financially struggling and while any support from the Government is welcomed, the funding has been decided by someone who has clearly no understanding of the sector," Mr Neaves told Australian Ageing Agenda.
"Aged care providers don't treat residents differently based on their RAD or DAP [payment method], wealth or circumstance. Why should it be any different for aged care teams?"
Letter targets poor definition of direct care
Mr Neaves' open letter sent to the Federal Government this week aims to highlight how insufficient the grant is with its poor definition of a direct care worker.
"Shame on you Government," Mr Neaves said. "Any management, human resources or workplace culture specialist will reveal that the promotion of equality, teamwork and an engaged workforce will lead to increased productivity, retention and success."
Instead, the retention bonus divides the workforce into those rewarded and those not, which splits the most important factor in providing holistic care, he said.
"I openly invite the Government to address the 'non-direct care' workers who have risked their own personal safety to work in the aged care sector and provide important interaction with our residents as to why they aren't being rewarded. Only recognising one side of the sector is poor form," he said.
Mr Neaves highlighted several staff members across areas of the facility who care for more than 300 residents across Peninsula Villages' three facilities on the NSW Central Coast but are ineligible for the bonus.
Among those was Sue in reception, who provides high-level assistance to residents and their families with all their day to day functions.
"Her goal is to be involved assisting our residents in maintaining an active lifestyle. Whether it is assisting with direction to activities, family concerns or organising outings, this role is key to residents feeling safe and involved in their community. But once again – not considered 'direct care' – the front line of the organisation," Mr Neaves said.
For the industry, laundry, environmental, cleaning, grounds and garden, catering, maintenance and administration services all play an extremely important role in the direct care of aged care residents and holistic care would be significantly compromised without them, he said.
He called on his counterparts in aged care to support their staff and acknowledge they are doing incredibly well in a challenging environment.
"CEOs could do their bit by sharing their voice and concerns with their local Federal Member because the way this has been defined is not fair or just.
"It places extra pressure, divide and segregation on people working in aged care, when they need to come together and continue to support a struggling sector," Mr Neaves said.
Comment below to have your say on this story. Subscribe to Australian Ageing Agenda magazine and sign up to the AAA newsletter