The Australian and Victorian governments have announced a raft of funded measures to support the aged care sector through COVID-19 including a program to minimise staff working at multiple facilities, additional infection control training and a stronger focus on contact tracing.
However, how much funding has been allocated is unknown and Australian Ageing Agenda's enquiries about the value of the commonwealth investment have not yet been answered.
The initiatives aim to ensure Victorian aged care providers are well-equipped to minimise the spread of COVID-19 and continue to provide quality care, Federal Minister for Health Greg Hunt said when making the announcement on Sunday.
He said Commonwealth Minister for Aged Care Richard Colbeck and Victorian Minister for Disability, Ageing and Carers Luke Donnellan recognised the aged care workforce was doing an outstanding job in very difficult circumstances.
But with widespread community-based infection in Victoria, more needs to be done to help providers minimise the risk of transmission within and across facilities, Mr Hunt said.
COVID spreading quickly
Between 7 and 21 July, 180 Victorian aged care residents have been diagnosed with COVID-19 and 10 have died, Federal Government data shows.
COVID has been linked to around 50 aged care facilities in the state, about 10 more than last Friday.
The largest outbreak is now at St Basil's Homes for the Aged in Fawkner, which recorded 51 cases on Tuesday, up from 13 cases the day before (see outbreak list at bottom).
Minister for Aged Care Richard Colbeck said the new industry program to minimise the number of facilities aged care staff can work at to one, where possible, would help reduce the spread of COVID-19 between facilities.
"We know that it is common for aged care workers to work for more than one employer and that aged care workers often rely on income from more than one job. This can have the unintended impact of increasing the risk of transmitting COVID-19 across aged care sites," Mr Colbeck told Australian Ageing Agenda.
The Victorian aged care industry is developing guiding principles to help the sector apply interventions that will enable workers to work at a single facility without being financially or otherwise disadvantaged.
"The principles will apply to providers that are located in, or have staff that are located in declared hotpots. The principles have the support of the peak bodies," Mr Colbeck said.
The measures include funding from the Federal Government to support the workforce for providers to:
cover additional entitlements to enable staff to work at a single site
train additional staff when existing staff are self-isolating or more workers are required
support staff who are unable to work due to symptoms or travel restrictions, regardless of whether they would usually receive paid leave
provide alternate accommodation for staff who live or work in hotspots.
As reported by AAA on Friday, the Victorian Government is further supporting aged care staff who have to self-isolate or quarantine at home with a one-off hardship payment of $1,500 (read more here).
Enhanced training and testing
The new infection control measures includes Monash University nursing students providing Victorian aged care workers face-to-face training from 22 July.
The governments have also re-committed to prioritising contact tracing for aged care workers, residents and facilities.
And as previously announced and reported by AAA, five COVID-19 testing teams are carrying out proactive testing in Victorian aged care facilities to identify aged care residents and staff with COVID-19 before they appear unwell (read more here).
Private hospital transfers
The Federal and Victorian governments are also working with private hospitals to ensure residents receive the care they require if they need medical attention or isolation support.
This partnership was drawn last Friday when the 15 remaining COVID-positive residents at Menarock Life Aged Care Essendon were transferred to La Trobe Private Hospital on Friday (read more here).
Peaks welcome measures, but more clarity needed
Aged and Community Services Australia CEO Patricia Sparrow welcomed the measures but called for clarity on staff resourcing.
"We need to act and minimise the risk of COVID-19 carried between facilities so we're very supportive of what the government has announced," Ms Sparrow told AAA.
"Some providers are concerned that when the worker chooses a facility, it may particularly leave smaller and medium providers with less staff available to them.
"It's important that the aged care sector receives the resourcing and funding that it needs to be able to implement it in a way that achieves no disadvantage for workers," she said.
She said they would be working through the details and practicalities in the coming days to provide some clarity around that.
Materials are also being developed to support the technical issues around staff working at a single facility, Ms Sparrow said.
Leading Age Services Australia manager of advocacy and policy Tim Hicks also welcomed the measures.
"We strongly support moves to halt the movement of staff between aged care organisations in hazardous areas," Mr Hicks told AAA.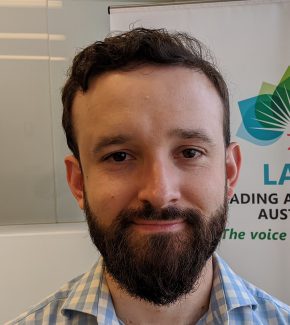 "There are complex details that must be determined to make this work properly and we are committed to working closely with governments, unions and peak bodies to ensure this happens."
He also welcomed last week's deployment of five COVID-19 testing teams.
"We welcome the provision of five new testing teams across Victorian aged care, targeting asymptomatic testing of workforce and residents, to try to stop the spread.
Aged care outbreaks increasing
As of Tuesday, current cases linked to aged care outbreaks include:
42 cases linked to Estia Health in Ardeer
51 cases linked to St Basil's Homes for the Aged in Fawkner
31 cases linked to Allity's Glendale Aged Care in Werribee
17 cases linked to Embracia Aged Care Moonee Valley in Avondale Heights
5 cases linked to Japara Central Park Aged Care in Windsor
Smaller aged care outbreaks announced by Victoria since Saturday and until Tuesday include:
2 cases linked to Epping Gardens Aged Care
1 case at Iris Manor in Ashburton
1 case at Mercy Place in Parkville
1 case linked to Bluecross Ruckers Hill in Northcote
1 case Villa Maria Catholic Homes in Alphington
1 case Japara Highbury in Glen Waverley
1 case linked to Bethlehem Aged Care Facility in Bendigo
1 case linked to Bill Crawford Lodge in Ballarat
1 case linked to BUPA Aged Care Edithvale.
Comment below to have your say on this story. Subscribe to Australian Ageing Agenda magazine and sign up to the AAA newsletter