The federal government has been slammed for leaving high level care out of a $325 million investment to create an additional 6,100 home care packages.
Prime Minister Scott Morrison made the announcement on Wednesday, saying the rollout of the level 1, 2 and 3 packages means there will be 164,200 home care packages in 2022-23.
The additional funding takes the number of new packages created since the 2018-19 budget to 50,000.
Minister for Aged Care Richard Colbeck said approximately 2,035 packages will be immediately available across levels 1, 2 and 3.
The investment was another step toward reducing the home care waiting list, he said, which currently tops 100,000, with almost 22,000 waiting for high level care.
"These specific allocations are aimed at reducing the number of people on waiting lists," he told Community Care Review.
Providers, consumers disgruntled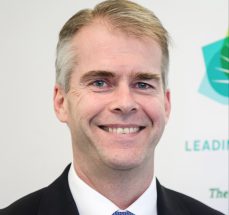 Leading Aged Services Australia expressed disappointment in the lack of level 4 packages.
"We recognise the government's commitment of 50,000 new home care packages since 2018 but level 4 packages are also critically important," CEO Sean Rooney said.
Labor spokeswoman on aged care Julie Collins said the funding was "miserly" and the government had once again failed to address the scale of the problem.
"There are still over 104,000 older Australians waiting for home care. There are no new level 4 packages for the 21,833 older Australians currently waiting for the highest level of home care," she said.
Mr Rooney also said more investment was needed in reducing the national queue, with some people waiting up to three two years for high level care.
"There is an increasing demand for home care and there must be significant continuing investment to reduce the national waitlist and meet the needs of older Australians," he said.
LASA continues to campaign for a maximum three-month wait for home care, Mr Rooney said.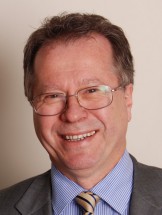 Aged care consumer group Council on the Ageing Australia said home care still fell short despite Wednesday's announcement.
"It's still unacceptable that people can wait for over a year for high care at home after they have been assessed as needing it," CEO Ian Yates said.
"We still have a long way to go to ensure Australians receive proper care in a timely manner."
The peak organisation for not-for-profit aged care providers, ACSA, was more upbeat about the announcement with CEO Pat Sparrow describing the extra home care packages as "fantastic".
"It shows the government is aware that home care is one of the major issues to address for the future of the entire system," she said in a statement.
Mr Morrison and his ministers insisted the government remained focused on the needs of older Australians, particularly as the country battled the impacts of COVID-19.
"Our number one priority for older Australians is to keep people safe and healthy and to live independently," he said.
Health minister Greg Hunt said the new packages would help older Australians remain in their homes for longer.
"This further investment in home care supports our senior Australians who are seeking assistance to stay longer in their homes," he said.
This story first ran in Community Care Review.
Comment below to have your say on this story. Subscribe to Australian Ageing Agenda magazine and sign up to the AAA newsletter