Residential aged care homes in New South Wales can welcome back visitors from Monday week for people who are fully vaccinated under the state's roadmap out of lockdown.
Under the roadmap update announced on Wednesday, aged care residents will be able to receive two fully vaccinated visitors per day from 11 October.
This is in line with the state's plan to allow fully vaccinated people in NSW to have fully vaccinated visitors to their homes from 11 October.
The national requirement for people working in residential aged care to have at least one dose of a COVID-19 vaccine to continue working in a facility came into effect on 17 September.
As of 29 September, 99.3 per cent of reported residential aged care workers have received at least one dose and 83.6 per cent workers are fully vaccinated, according to the Department of Health.
NSW Health is also working with the aged care sector to develop a COVID-safe plan to allow children under 12 to visit aged care homes.
Aged and Community Services Australia CEO Paul Sadler welcomed the announcement but called for the policy to be applied nationally.
He also reiterated this week's calls for additional protections including rapid antigen testing for staff and visitors.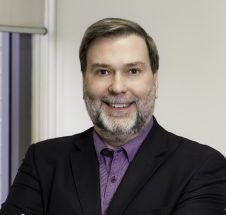 "Older people shouldn't be left out of the roadmap out of lockdown. Older Australians in aged care have suffered through various types of lockdown for the longest period and we can't just treat them like an afterthought," Mr Sadler said in a statement.
"We need public health experts at the highest level to set a policy that balances all the pandemic risks against the absolutely critical need for social and personal support from family and friends.
"These are extremely difficult choices, because an outbreak in a residential home can be deadly and very hard on all residents and staff," Mr Sadler said.
Australian Ageing Agenda has sought a response from Prime Minister Scott Morrison about whether a national visitation policy for aged care was on the agenda at Friday's National Cabinet meeting.
Aveo implements no-jab no-job policy
Meanwhile aged care and retirement living provider Aveo Group has announced staff across its 92 retirement living communities must have a first dose of a COVID-19 vaccine by 1 November and a second dose by 15 December to continue working there.
Aveo Group CEO Tony Randello said Aveo has made the vaccination requirement because it wants to do all it can to provide a safe living and working environment.
"The average age of residents in our communities is around 82 years and many of them are among the most vulnerable to COVID-19," Mr Randello said.
Aveo Group plans extend the vaccine mandate to all employees, contractors and visiting service providers unless they have a valid medical exemption.
"We surveyed our people and 83 per cent of respondents expressed a preference for working only with others who are vaccinated, and 90 per cent had already had at least one dose of the vaccine.
"Aveo has received direct feedback from residents and resident committees in our communities, telling us that they expect all employees with whom they interact to be vaccinated," Mr Randello said.
Aveo will work with employees over any concerns and to identify those medically exempt form the vaccine.
Comment on the story below. Follow Australian Ageing Agenda on Facebook, Twitter and LinkedIn, sign up to our twice-weekly newsletter and subscribe to AAA magazine for the complete aged care picture.