The peak body for people with dementia has called for more information about how many people with dementia are waiting for home care packages, after the latest government figures showed more than 108,000 people are waiting for a package appropriate to their needs.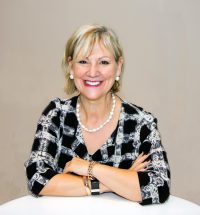 Dementia Australia CEO Maree McCabe says up to 70 per cent of the more than 425,000 Australians who have dementia live in the community and adequately provisioned home care packages are essential not only for them, but for their carers and families.
"Home care packages allow people living with dementia the choice to live in their own homes for longer, can improve their quality of life and reduces the cost to the health care system," she said in a statement.
"However the system requires further development that includes greater transparency on how many people living with dementia are being supported with home care packages.
"There is still not clear data to tell us how many people living with dementia are waiting for support or who may be missing out on services because not everyone is able to navigate the system."
The data, released by Minister for Aged Care Ken Wyatt on Friday, showed that at March 31 there were 108,456 people in the national queue, a 3.7 per cent increase from 104,602 last December.
The figures, which include those on an interim package while they wait for their required level of care, reflect a steady increase in people waiting since the first home care data report was released a year ago, and also show that people are waiting 12 months or more for high level packages and three to nine months for a level 1 or 2 package.
Almost 55,000 people were on lower-level interim packages but some 33,000 people with high needs had not been assigned any care.
Home care providers have described the situation as "beyond frustrating' and warn the situation may be severely limiting support choices for older Australians.
Update:  Mr Wyatt later told Community Care Review that around 12 per cent of people currently approved for home care were living with dementia, based on Dementia Cognition Supplement figures.
He did not specify what proportion were still waiting for a package but said, "depending on assessment of individual needs, people living with dementia may be prioritised to expedite their home care".
Subscribe to Community Care Review