The aged care regulator will resume unannounced visits to residential aged care facilities two or three weeks, the quality and safety commissioner said at the end of May.
The Aged Care Quality and Safety Commission paused unannounced visits to aged care facilities in mid-March because of the COVID-19 pandemic.
At a Senate Select Committee hearing on COVID-19 on Tuesday Senator Jacquie Lambie asked what action the commission had taken to ensure the temporary policy did not impact on quality of care.
Aged Care Quality and Safety Commissioner head Janet Anderson said compliance monitoring continued including telephone calls with every residential aged care service and online surveys.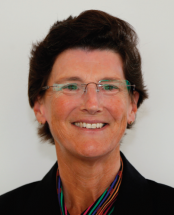 "We are also continuing to do onsite visits on a risk basis.
"So, where we have regulatory intelligence that indicates that there is a risk to residents' wellbeing, we will continue to undertake a visit to that site," Ms Anderson told the committee.
"Currently we provide short notice for those visits, which is less than 24 hours, because the site has to give us advice on their infection standing, and we have to give them assurance that our staff coming in are well versed in infection control practice."
She said unannounced visits will recommence sometime in June.
"In the next two or three weeks we will be recommencing unannounced assessment contacts on a risk basis to services where we have advice that there may be a risk to residents."
She said the commission has had over 5,000 contacts with residential and home aged care services around the country via telephone calls and online surveys.
"[It] has given us a very clear understanding of the ways in which providers are understanding their own risks and their own level of preparedness for a COVID-19 outbreak."
Ms Anderson said they also continue to manage complaints.
"We deal directly with the provider and ask them very specific questions about how they're managing under the visitor restrictions, what they're doing for residents and what they're doing for a particular resident who may be the subject of a complaint by their family members."
Ms Anderson said there had been no absence by the regulator during the pandemic.
"We remain on duty. We remain very alert and focused on ensuring the wellbeing of residents and all aged-care consumers."
COVID complaints double in a month
There were 371 COVID-19-specific complaints and inquiries in March and 760 in April, Ms Anderson told the committee.
However, the May numbers show they are easing back again, she said.
"The peak was probably in the last week of April and the early weeks of May, but that was where there was an intensity of feeling from both providers and family members about ensuring that they could access their loved one in care."
In response to a question on whether the easing of complaints could be attributed to the industry visitor code launched this month, Ms Anderson said it was difficult to assess particular trends at this stage.
However, she said they have been seeing some easing of some of those tensions as providers understood it was necessary to explain what they were doing and understand and cater to individual circumstances.
"So, again and again, what we've found in our complaints resolution work is that the answer lies in the individual case; making it work for an individual and their family in their particular context.
"It's only when you try to generalise and have a sweeping rule, which grabs everyone in, that you start to get into difficulty," she said.
Comment on the story below. Follow Australian Ageing Agenda on Facebook, Twitter and LinkedIn, sign up to our twice-weekly newsletter and subscribe to AAA magazine for the complete aged care picture.