Unspent home care funds continue to rise, with some $800 million, or more than $7,000 per client, sitting in coffers around the country.
That figure is predicted to hit $900 million by the end of the financial year unless the current funding model is changed, according to the latest StewartBrown economic benchmark.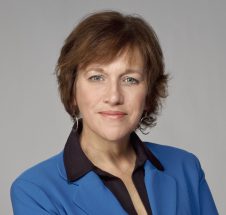 The average figure per client for the 2019 September quarter was $7,295, up from $6,720 a year ago.
The total amount held represents a near doubling of the $450 million estimated at the end of 2018.
In what has become a familiar refrain, StewartBrown has repeated concerns that the level of unspent funds remains the "biggest single issue" in relation to home care and an ongoing liability to already-struggling providers.
There are also concerns the funds may be being used for capital-related expenditure rather than care expenses, and that the unspent money is driving a reduction in staff hours as providers struggle to contain costs.
"We view with concern the prospect of continued growth in unspent funds," the report says.
"From a provider's perspective, unspent funds has a direct effect on the profitability (and sustainability) of a provider."
StewartBrown says unused funds need to be redistributed and calls for an overhaul of funding arrangements so unspent home care subsidies can be diverted to the more than 112,000 people on the national prioritisation queue, something that was also flagged in the interim report of the Royal Commission into Aged Care Quality and Safety.
Revenue up
StewartBrown's Aged Care Financial Performance Survey for the September 30 quarter analysed data from more than 34,700 home care packages.
It did find an improved operating performance for home care providers, with a 0.6 per cent increase in revenue and operators netting an average $2.35 more per client each day.
However, this was the result of cost cutting, including a reduction in staffing hours for direct service provision, case management and administration, the report says.
Direct service hours per care recipient per week declined to four-and-a-half hours for the latest quarter compared to five-and-a-half hours for the same time the previous year.
"The improved performance was not as a result of increased revenue, but due to reduced costs, and particularly staff costs (and resultant staffing hours)," the report says.
"Whether this is sustainable is open to conjecture."
The report found:
– Increase in revenue per client per day of 0.6 per cent
– NPBT per client per day increased to $6.35
-Direct service costs increased by $2.35
-Average unspent funds increased to $7,295 per client
-Unspent funds held nationally increased to $800 million
-Admin costs decreased by 5.8 per cent
-Staff hours per client per week declined by more than one hour a week
Providers cut costs to survive
Aged and Community Services Australia says the report shows that home care providers are being forced to cut costs to remain viable.
The peak also says the mountain of unspent funds is of particular concern, especially after the latest government statistics showed 112, 237 older Australians are still waiting for their approved home care package.
"The measure currently being considered by Government to manage unspent funds could help meet demand and reduce unacceptable waiting times by providing additional high-level packages to older Australians," CEO Pat Sparrow said.
"If changes are made, there must be a guarantee that no-one will miss out on the services they need and in addition, a review of why these funds continue to build is required.
"If we don't take action now, people will miss out on what they need because providers have been forced to close or reduce services to operate with funding that doesn't recognise the true costs of quality care."
Subscribe to Community Care Review