Residential aged care facilities will be required to increase restrictions on visitors for the next six months as the government ramps up measures to control the spread of coronavirus.
Prime Minister Scott Morrison announced on Wednesday that visits will have to be short and limited to a maximum of two people at one time during the day.
Only family and close friends or professional service workers will be allowed into the centre and visits must take place in a resident's room, outside, or in an area designated by the facility.
Visitors and staff who have returned from overseas in the last 14 days, who have been in contact with a confirmed COVID-19 case, have symptoms of fever or respiratory infection or who haven't been vaccinated against the flu after May 1 will be banned.
Group visits, school groups and gatherings including social visits or entertainment have also been ruled out.
Children under 16 years will only be able to visit "by exception".
"It's about protecting the residents at the end of the day," the prime minister told a media conference in Canberra.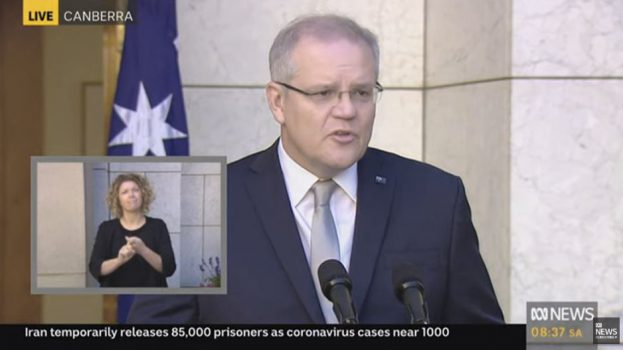 End of life situations
Mr Morrison said individual aged care facilities will have the discretion to put in place "very strict arrangements" so people can visit loved ones who are at the end of their lives.
"Those rules will have to be done on a facility by facility basis and need to confirm with general principals around social distancing," he said.
"We all know how distressing those situations can be, so the aged care facilities will be asked to put in place sensible arrangements to facilitate those type of visits on a compassionate basis."
Chief medical officer Brendan Murphy said while the nation would need to protect it's aged population for "the long haul, for six months", older Australians should not be denied access to family members.
"But we've got to make sure those interactions are safe, very limited and with good social distancing," Professor Murphy said.
A balancing act
Aged and Community Services Australia (ACSA) CEO Pat Sparrow said ACSA would take the advice of health authorities and acknowledged there was clearly a need to take stronger measures.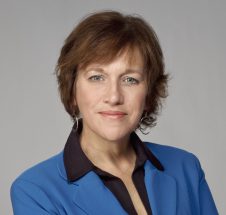 However she said ACSA was also mindful of the need to balance prevention with compassion and emotional care.
"Mental and spiritual health is just as important and providers know better than anyone that getting that balance right is difficult but important," Ms Sparrow said.
"We wouldn't be taking these measures unless they were absolutely necessary, and providers will be doing everything they can to enforce them."
Ms Sparrow said ACSA was continuing to work with the government on issues that still needed attention including the supply of protective equipment.
Leading Age Services Australia also endorsed the new restrictions.
"The sector sees today's announcement by the Prime Minister as a logical and essential escalation of the protections aged care providers have already put in place," CEO Sean Rooney said.
Meanwhile, CheckedIn Care said on Wednesday it had re-configured it Connect App platform to enable a COVID-19 App to be made available to Australian Aged Care Providers free of charge.
The App provides access to information, notifications and updates, connectivity with familes and access to GPs and medical experts.
More information about the COVID-19 App is available via this email.
Comment below to have your say on this story
Subscribe to Australian Ageing Agenda magazine and sign up to the AAA newsletter