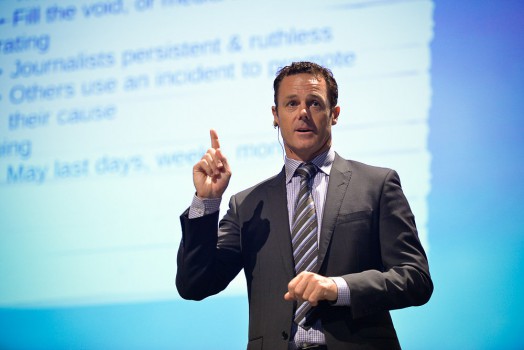 AUDIO: All aged care organisations are open to a crisis and risk damage to brand and reputation if they are not prepared to respond immediately when crisis hits.
That was the message crisis management specialist Allan Briggs, managing director, Briggs Communication, gave aged care delegates at Leading Age Service Australia's Tri-State Conference last week.
He said the key to being crisis ready was planning, training and testing.
"That should become part of the cyclical process in your organisation; the way you do your business so when something breaks you are prepared to respond immediately," he told Australian Ageing Agenda after his presentation.
Speaking here with AAA's Natasha Egan, Mr Briggs makes the case for aged care providers to act now:
 (Audio may not render properly on older versions of Internet Explorer) 
Photo: Peak Multimedia