Victorian provider Lifeview Residential Care has launched its first dementia café in a bid to improve support and education to people affected by dementia in the communities they provide services.
The Rosemary & Time Café, which launched on Tuesday at the ConXion Café in the provider's Cranbourne aged care home, Lifeview Willow Wood, features guest speakers, dementia specialists, activities and music.
It's the first of many free dementia cafés Lifeview is planning to roll out in each area it has homes to provide monthly opportunities for community members with dementia and their relatives to come together over refreshments and entertainment.
Tuesday's event featured an introductory session, ice-breaker activities and discussion on community needs over coffee and cake between a local family and Lifeview's person directed care manager and dementia expert Sarah Pettenon.
Lifeview CEO Madeline Gall said she was pleased to bring this community-based service to the residents of Cranbourne having seen the success of dementia cafes in other areas and a need for this kind of service locally.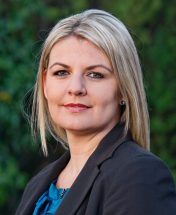 "By offering the Rosemary & Time Café's in the communities in which we operate we are hoping to provide that little extra assistance, support and education for those with a loved one living with dementia in the community," Ms Gall told Australian Ageing Agenda.
"These types of services are important in combating social isolation, letting people know they are not alone and providing simple strategies that can be used at home."
She said going to a café was a positive and non-threatening way to begin to access services, to meet people and to share experiences.
"It is a safe space for carers, who can sometimes feel anxious about taking a person living with dementia to an everyday café, to relax and enjoy the company of others, knowing they and their loved one are supported," she said.
The café aims to also provide a soft introduction to support services available as well as tips and hints on different issues such as nutrition, falls prevention, sundowning and respite services.
The next Rosemary & Time Café, which will be held on the second Tuesday of every month, will feature Lifeview's hospitality manager Stephen Milsted discussing diet and nutrition based on changing tastes and textural impacts foods can have on people living with dementia.
Lifeview's next dementia café is planned to open in Wheelers Hill in September followed by Emerald and Chelsea in early 2020.
Comment below to have your say on this story
Subscribe to Australian Ageing Agenda magazine and sign up to the AAA newsletter