The Department of Health is calling on aged care providers to ensure their emergency procedures are up to scratch as the bushfire season gets off to an early start in parts of the country. 
Firefighters and emergency services are working to control more than 70 bushfires in Queensland and 61 bushfires in New South Wales as of Tuesday afternoon.
Aged care providers are required under the Aged Care Act to have appropriate procedures to manage emergency events, such as those resulting from bushfires, cyclones and heatwaves, and continue to deliver the care and services during an event.
"It is important that all aged care providers are well prepared and able to respond to emergency events which may impact your service and ability to deliver care," the Department of Health said.
Many facilities unprepared
However, many facilities are not as well-prepared for natural disasters as they should be, according to a Queensland University of Technology study published this year that surveyed residential aged care facility managers around the country.
One in four facilities experienced a natural disaster in the previous five years, including bushfires (25), heatwaves (7), floods (49) and cyclones (16), according to the 416 respondents.
A quarter of these events required an evacuation.
QUT senior research fellow Dr Elaine Fielding said the study found gaps in residential aged care evacuation plans including an insufficient number of evacuation drills.
"Almost all of the facilities have emergency plans in place, but sometimes the details in the plans weren't complete or they haven't been practicing," Dr Fielding told Australian Ageing Agenda.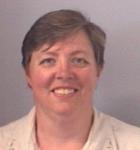 Two-thirds of respondents said their staff had been trained in disaster management in last 12 months while 82 per cent of managers said the facility had conducted evacuation practice drills in the last year.
Less than half of these drills involved residents (45 per cent), the survey found.
Dr Fielding said other gaps identified in emergency procedures included:
incomplete records of residents' medications
inadequate identification of and contact details for residents' family members
poor communication between key external organisations, such as the State Emergency Service and transport companies when an emergency occurs.
"Sometimes those communications didn't go as planned, where they were problematic just getting transport available," Dr Fielding said.
Previous experience with disasters and emergencies often influences how prepared aged care providers are, she said.
"Those in more disaster-prone areas would be more prepared," Dr Fielding said.
Preparation tips
Aged care providers can improve their preparation by completing their safety evacuation drills on time, she said.
"There are staff that have never done a drill… or never done any training because [providers] aren't doing it often enough," Dr Fielding said.
Providers need to perform an evacuation drill and emergency training every 12 months.
"Those two things are different because you can have disasters and effects of disasters that don't involve evacuations," she said.
"At a higher level, government should be encouraging communication between the [safety] organisations and the aged care providers," she said.
The Department of Health is encouraging providers to utilise the resources available here to help prepare for emergency events, warmer weather and heatwaves.
Access QUT's research, which was published in the Australasian Journal on Ageing in February this year, here.
Comment below to have your say on this story
Subscribe to Australian Ageing Agenda magazine and sign up to the AAA newsletter