The release of new draft aged care standards brings a single quality framework one step closer, but despite a proposed mid-year start date there is still much unknown, including about a pilot underway.
The lack of detail around applying the standards along with an "optimistic" 12-month transition period are causes of concern, according to providers.
The Department of Health released the latest Draft Aged Care Quality Standards last Friday marking the way for the Single Aged Care Quality Framework, which is due to be implemented from 1 July 2018 with assessment against the new standards commencing a year later.
The single set of eight standards, which will replace the four sets of standards currently covering residential care, home care, Aboriginal flexible care and transition care, are structured so organisations only have to meet the standards relevant to their service.
This second release follows the first draft of the standards in March last year, which were welcomed by providers for their flexibility, along with three options for how providers are assessed.
The Department of Health says the Australian Aged Care Quality Agency is developing "guidance and educational material" for providers and seniors, and is leading a pilot of the new process that will inform the final system.
According to the agency's website, the pilot phase, slated to run from January to April this year, includes "stakeholder consultation on pilot development" and will "test sections of the new standards, guidance material, and assessment processes."
However, in response to questions from Australian Ageing Agenda about the number, type and location of providers participating in the pilot, and about the type of assessment being piloted, the agency would say only that planning for the pilot was underway.
"The quality agency is still finalising the mix of service providers, types and locations to ensure a representative cross-section of the sector is involved in the pilot," AACQA CEO Nick Ryan told AAA.
"Further information about the pilot and assessment processes will be made available on the quality agency's website as the project progresses."
Providers await detail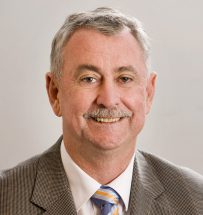 Resthaven CEO Richard Hearn said his organisation continued to provide in-principle support to a single set of standards while awaiting final details and guidelines for providers.
"At this stage, without finalisation of the standards and the detail that will be evident, we are cautious in our assumptions with respect to the draft standards. We need to ensure that there is no devil in the detail, which has not been apparent to us at this point," Mr Hearn told AAA.
"Having adequate time to transition to the new standards and framework within which the sector will be assessed is paramount," Mr Hearn said.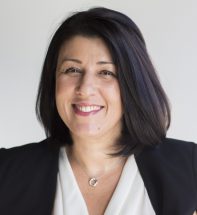 On the transition period, SummitCare CEO Cynthia Payne said one year was "very optimistic" and that a process of progress rather than full completion may need to be considered given the variety of size and type of providers.
"Twelve months is not a lot of time for a change management program of this size," Ms Payne told AAA.
"There is no doubt providers will need to consider clinical governance or corporate governance systems as well as numerous policies and procedures. This all takes time to develop and then, of course, they need to be deployed with deep execution so staff understanding, awareness and practice align," she said.
Likening it to the mandatory installation of sprinklers in NSW residential aged care, Ms Payne said a process of "transition planning" may be needed "so that assessment allows for a progress element and not full completion."
She said "if a provider can demonstrate that it is on the way then this should be acceptable" while "no plan of course would heighten risk profiling."
Also somewhat cautiously, Ms Payne said her organisation embraced the new draft standards at this stage but added "whenever there is any reform change, the unintended consequences arise when what appears on the surface is later revealed as being more involved or the goal posts seemingly change."
The new draft standards are available on the department's website.
Comment below to have your say on this story
Send us your news and tip-offs to editorial@australianageingagenda.com.au
Subscribe to Australian Ageing Agenda magazine and sign up to the AAA newsletter