The Federal Government is ordering all residential care providers to supply their staff with a flu vaccine to curb aged care influenza.
Health Minister Greg Hunt and Minster of Aged Care Ken Wyatt announced a compulsory immunisation program for aged care staff on Sunday, when it also released the results of a national survey on infection control practices in residential aged that showed links between lower influenza outbreaks and increased staff immunisation.
The survey, which was conducted by the Australian Aged Care Quality Agency, found that 97 per cent of residential aged care providers already had an annual influenza vaccination program in place, however 90 per cent of services reported that participation was not mandatory (read more on the review's findings here).
The quality agency's national review of infection control practices was prompted by the flu-related deaths of several residents at two aged care facilities in Victoria and Tasmania during last year's flu season (read more about this here).
Nationally, just over 1,100 deaths were associated with complications due to influenza last year, 90 per cent of which involved people over the age of 65.
The mandatory staff vaccination program will come into effect on 1 May under an amendment to the Aged Care Act.
Aged care peaks Leading Age Services Australia and Aged & Community Services Australia said they would work with government to administer the new program and help prevent influenza outbreaks from occurring in aged care.
LASA CEO Sean Rooney said mandating aged care operators to make influenza vaccinations available to their staff would be an important tool in a mix of measures to control an influenza outbreak and lower the risk of infection.
ACSA CEO Pat Sparrow urged the government to also consider the additional regulatory and cost burden it places on many providers at a time when many are struggling financially.
Vaccination programs underway
Several providers including Braemar Presbyterian Care, Goodwin Aged Care and Uniting AgeWell announced this week plans were already in place for their immunisation programs ahead of this year's flu season.
Western Australian based aged care provider Braemar is hosting a flu vaccine event next week at each of its facilities to encourage staff to receive the vaccine.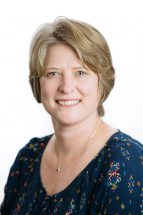 Braemar Presbyterian Care general manager workforce Renee Reid, who administers the flu vaccine program at Braemar, said the benefits outweighed the costs of offering free vaccines to staff.
"The benefit for us is the ability to help ensure a healthy workforce at Braemar, and as a result help keep our residents protected throughout the flu season," Ms Reid told Australian Ageing Agenda.
Braemar is hoping to build on "reasonable turnouts" achieved during its free vaccine clinics for staff in previous years.
"This year we really wanted to increase vaccination rates through a broader scope by offering a free vaccine to staff, volunteers and residents' family members," Ms Reid said.
"We have maintained after hours clinics for those who can't attend the daytime event, so we are looking at the broadest range of coverage."
Minister Wyatt said the quality agency would closely monitor the vaccine status of residents and staff.
"Last winter, aged care homes with only a quarter of their staff vaccinated had a 25 per cent higher rate of flu outbreaks than those with three quarters or more of their staff vaccinated," Mr Wyatt said.
The government said having 95 per cent of staff vaccinated would create a "herd immunity."
LASA and ACSA also reiterated previous calls for the community to also ensure best practice was followed.
A spokesperson for Minister Wyatt said the new requirement would only apply to residential aged care services, however the government was considering exploring ways to boost vaccination rates in community-based aged care.
Want to have your say on this story? Comment below. Send us your news and tip-offs to editorial@australianageingagenda.com.au 
Subscribe to Australian Ageing Agenda magazine