AUDIO: Almost half of seniors living at home report being lonely, according to research conducted by an aged care provider, but there are ways providers can help counter isolation.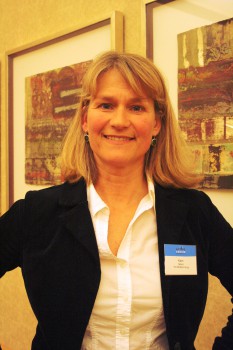 Close to 50 per cent of seniors living at home report being lonely compared to around 10 per cent in the general population, according to research conducted by a major aged care provider.
The Whiddon Group told the Active Ageing Conference 2015 last week that older women were much more likely to report experiencing loneliness compared to men.
Karn Nelson, executive general manager strategy and research, said that the provider's research highlighted the importance of seniors staying connected in their local community, as over half of respondents identified a neighbour as their closest relationship.
Speaking to AAA's Natasha Egan, Ms Nelson said the research also identified key barriers to seniors' staying socially active: 
In a workshop at the conference, the Whiddon Group canvassed some of the ways providers can work to reduce social isolation among clients.
Ms Karn said her key advice was to understand what mattered to the client, and programs to reduce isolation might not always be about social contact.
"It might be gardening or cooking… It can be pets, staying connected to a place that means something to them, or having the opportunity to contribute or volunteer – all of these things can make a massive difference to older people feeling connected to the community around them," she said.
Here Ms Karn gave some advice for providers in countering social isolation and discussed some of the Whiddon Group's programs: 
The Active Ageing Conference 2015, hosted by Australian Ageing Agenda and Community Care Review, brought together researchers, providers and allied health professionals to discuss the wellness approaches now expected in both home support and home care since 1 July.
Want to have your say on this story? Comment below. Send us your news and tip-offs to editorial@australianageingagenda.com.au 
Subscribe to Australian Ageing Agenda magazine (includes Technology Review)